Customer Service CRM is crucial to a company's success or failure. Poor customer service can drive shoppers to your competitors, but strong relationships develop brand loyalty and encourage repeat business. Small businesses that may not have the funds for traditional marketing and advertising strategies have found it easier to communicate with clients because of technological advancements.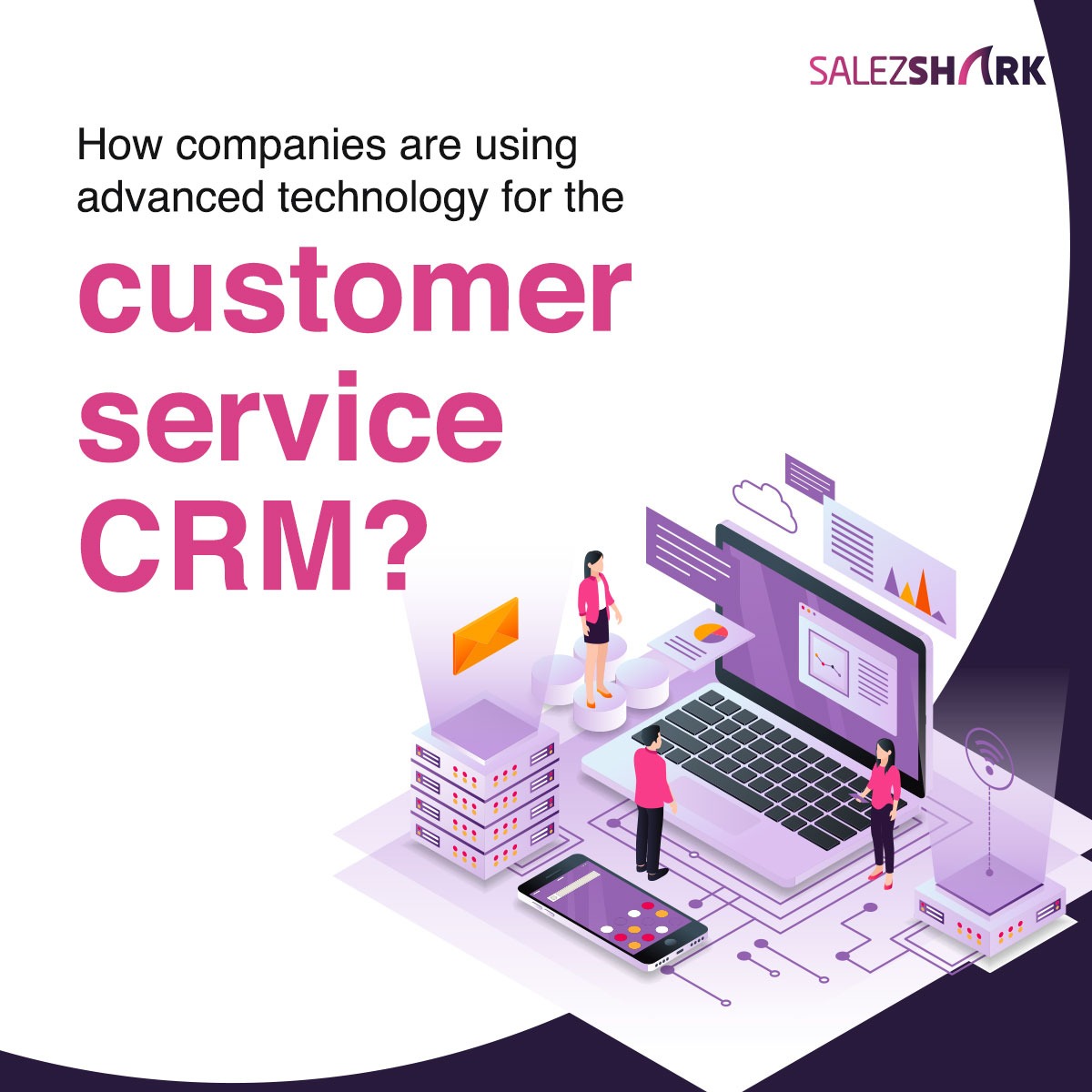 What is Customer Service CRM?
This type of CRM software is a combination of a company's efforts to develop and sustain client relationships throughout the customer journey; from the initial marketing touchpoint to the sales funnel and post-purchase customer service.
CRM software is the technology that allows organizations to store and manage their customer data and have contextual interactions with each customer. With capabilities like lead management, sales forecasting, and customer opportunity management; most CRM products today are primarily built to cater to the demands of a sales force.
"Always consider customers as your family members
who deserve to get the Best Customer Service!"
What is CRM software?
A CRM system is a database in which organizations keep information about their customers. It includes contact information and records of customer interactions and transactions. It helps sales and marketing staff acquire and retain consumers.
CRM software helps users keep track of interactions with prospects and customers, which aids in the optimization of sales processes, customer care, technical support, and marketing initiatives. CRM software is critical for watching your customers' actions and requirements, as well as pivoting to fulfill those needs.
How is Customer service CRM technology the future of customer service?
Not only will the future of customer service force clients online, but it will also push support workers there. The service personnel will have additional tools to work remotely rather than being confined to call centers. Instead of working in an office, they'll handle consumer inquiries from the comfort of their own homes.
Furthermore, most service channels can currently be outside of contact centers and offices. Most business phone providers offer cloud-based solutions that allow you to work from home, and control email, live chat, and social media from a smartphone. As companies realize the cost savings of lowering office space, service representatives will increasingly work remotely.
How does sales automation software accelerate growth?
Sales automation CRM software automates these time-consuming procedures that one must complete every day, week, or month and tasks prompted by a specific occurrence. It improves the efficiency of everything (and everyone) and directs links to the money generated by the sales team. And don't forget about human error, which sales and marketing automation engines eliminate.
Aside from being potentially uninteresting, these time-consuming duties sap the time and productivity of everyone who must complete them. Sure, everything would come to a halt if you didn't do them, but many of them don't require any human interaction.
Now that you know what sales automation is, Which one to go for?
SalezShark CRM software is versatile, agile, and focused, allowing them to move quickly and form long-lasting bonds, even when their surroundings change. For your business, SalezShark accentuates the same characteristics. SalezShark is a CRM development company designed to promote hyper-automation through the demand generation funnel. Also, a low-effort User Experience that boosts sales operations engagement and productivity and intelligent personalization to help with customer-centricity.
Implying core of marketing intellect
No single instrument can provide you with all of the information you require for practical marketing intelligence. A thorough intelligence plan and analysis requires a variety of tools. It offers several practical tools for executing the fundamental elements used in this entire process. The SalezShark team also uses the processing of data to do four vital steps. Collect-Analyze-Visualize and finally execute.
Growth hacking in small business CRM software
Using CRM management software frequently, every day will be like home. You will not use something if it is difficult to use. And that isn't going to help you achieve your objectives. Cloud-Based Client Management Systems: Using a cloud-based CRM allows your staff to access client information in real-time from anywhere, enhancing productivity. According to Nucleus Research, 65% of organizations that use mobile-friendly CRMs outperformed their sales targets. Also, if you have a sales team, funnel management is critical. Without missing a beat, you must be able to monitor your connections from "simply browsing" to "brand enthusiast."
Integrate Email Marketing with CRM
The SalezShark CRM is useful in email marketing, where tailoring content to your target audience is critical to success. The software gives you access to a lot of the data and information you need to run customized email marketing campaigns. CRM email marketing focuses on the email receiver rather than a vast, generic audience, resulting in more earnings and satisfied customers.
Relationship Intellect
It is the needed technology; relationship intelligence technology collects and delivers insights based on your interactions and relationships with clients and coworkers. This information can come from your emails, phone calls, meetings, and sales pitches. This data's output allows a firm or individual to better understand their clients' habits and activities, which you may use to solve problems and improve interactions. However, you may require specific data tools to assist you in interpreting and converting the data into useful information for you and your firm.
Smoothens client relationship
The interactions between a company's past, current, and potential consumers are also crucial to its success. Customer retention is the primary focus of customer relationship management (CRM), which provides a wide range of benefits. Customer retention is an easy idea to grasp. When you meet and exceed client demands and expectations, current customers are more likely to stay with you or be retained. The rate at which a company can keep its existing customers can be a significant source of competitive advantage.
Outcomes
Lastly, it's also worth mentioning how much contemporary technology and tools have influenced this management field. However, the most important thing to remember for aspiring Customer Service CRM specialists and data analysts is that most duties require technology instruments. Before digging into a complicated topic, Customer service relationship management, it's nearly always a good idea to go online and see what tools you can use to save time and money while increasing efficiency and accuracy.