Advertisements are the core to a marketer's strategy- one needs to position products/services in an attractive way to lure in the audience. Even if you feel bombarded by ads every day, they have their own charm. Similar to a powerful Sales CRM, impactful advertisements have a greater hand in bringing prolific revenues for any brand. What sets an impactful campaign apart from others is the insight that goes into it. Without further dithering, here are the 5 impactful examples that have changed the game for advertising-
1) Nike: Just Do It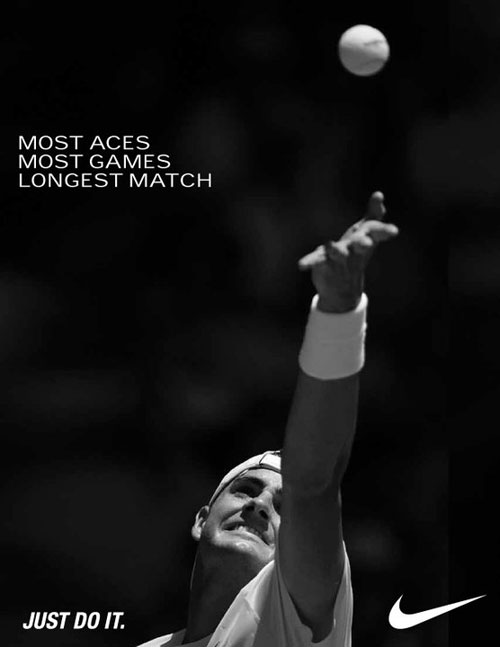 This is campaign perhaps the most path breaking in terms of its simplicity and significance. To get an edge over Reebok in the late 1980s, Nike created the "Just Do It." campaign. The slogan was short and sweet, yet it enumerated everything that fitness enthusiast felt when they were exercising. It's a slogan of universal nature: the drive to push ourselves beyond our limits. In a short span of time Nike sales exceeded $9.2 billion.
Lesson learnt: Ask yourself what problem you are solving for your customers. This will help connect with the consumers on an emotional level, a principle which is hard to ignore.
2) Absolut Vodka: The Absolut Bottle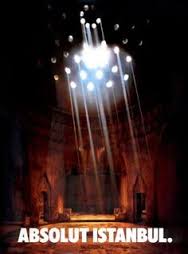 In spite having a non-distinct packaging, Absolut made its bottle recognizable throughout the world. Their campaign, which featured print ads showing bottles in various settings of merriment, was a sleeper hit- it didn't stop running it for 25 years. Post this campaign, Absolut was importing 4.5 million cases per year.
Lesson learnt: Product packaging shouldn't be a hindrance in creating an interesting story. Make the incongruity your strength to sail through.
3) Miller Lite: Great Taste, Less Filling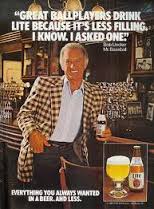 Ever thought of marketing the calorie-laden beer, as a beverage for the fit? The Miller Brewing company did just that with the light beer market –and aced on it. The goal of the "Great Taste, Less Filling" campaign was in getting hard-core beer lovers to drink light beer, battling the common misconception that health and taste never go hand in hand. For decades after this campaign aired, Miller Lite dominated the beer market, setting up an example for other brewers to follow.
Lesson learnt: Strike a different chord of innovation, amongst common competitors. If people tell you there isn't room for a product, create your own category so you can quickly become the leader.
4) Volkswagen: Think Small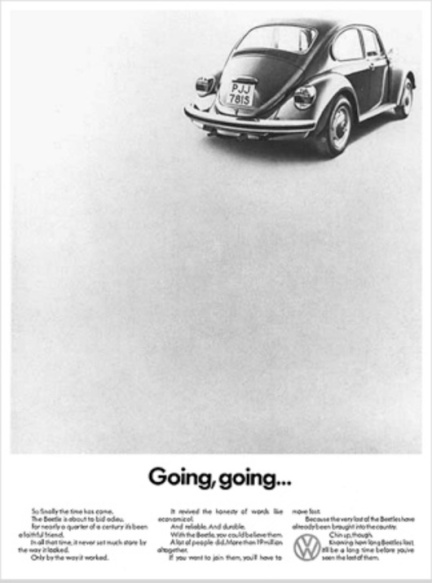 Eminent marketing and advertising professionals consider Volkswagen's "Think Small" campaign of the gold standard. Created in 1960 by a legendary advertising group at Doyle Dane & Bernbach (DDB), the campaign set out to change peoples' perceptions not only about a product but also about people's aspirational requirements. It played right into the audience's expectations. You think I'm small? Yeah, I am. They never tried to be something they were not.
Lesson learnt: Sell what is original and authentic. Consumers recognize and appreciate honesty.
5) Marlboro: Marlboro Man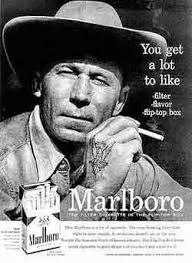 The Marlboro Man ads, which began running as early as 1955, represented the power of a brand when it creates a lifestyle around its product. Free, manly, and open to adventure are the emotions that define a Marlboro Man. The ads were effective because they captured an ideal lifestyle; men aspired to have at the time.
Lesson learnt:  Products have a lifestyle wrapped around it.  In selling products/services, one actually sells a lifestyle. It is advisable to enmesh products in a way that it augment's the consumer's daily functioning.