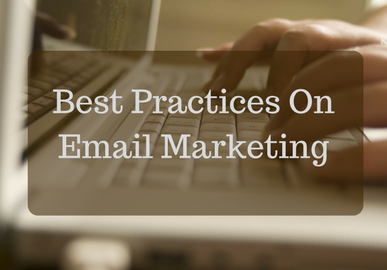 Undoubtedly, the year 2020 was challenging for businesses in terms of engaging the customers during a pandemic situation. These challenges changed the dynamics of engaging customers through email marketing as well. Pre-pandemic email marketing best practices are no more best practices now. So, do you have any email marketing strategy planned for the year 2022? If not, then we are here to help you out as we've put together a few best email marketing practices that can drive better customer engagement in 2022.
Automate New Contacts Acquisition
Before starting any email marketing campaign you need to have a list of relevant contacts to which you are going to send emails. To achieve this objective you should automate the acquisition of new contacts by keeping sign-up forms across different pages of your website. You can do the same on your blog pages where you can capture the details of users who are interested in the digital content you offer.
Segment Your Contacts
Besides keeping the list of subscribed contacts updated you can further break them down into segments. Segmentation of your contacts helps you in differentiating between various audiences such as leads, prospects, and existing customers. Based on your contacts' stage in your business sales funnel you can segment contacts and accordingly send out the most relevant email campaigns.
Know Your Target Audience
Another email marketing best practice for the year 2022 is to know your target audience first and then provide them with the best content that resonates with their needs and expectations. Post gathering all the vital information of your target audience like name, phone no., & email address you should ask for extra information in the sign-up forms that can be related to their profession, industry, and location to understand them better.
Keep Subject Lines Crisp
It is a general best practice to use up to 7-9 words and up to 50-60 characters in a subject line. By keeping your subject line of an email simple, short, and crisp you ensure that the subject line content will be displayed in full on all websites. It helps your email recipients to understand right away what your email is all about. In addition, your subject line becomes more attractive which is punchy and to the point.
Use Personalization
Your contacts are receiving emails not only from you but from several other businesses too. In such a scenario, they want to know who takes them seriously and can match up to their needs and expectations. To achieve this objective you can use personalization in email marketing campaigns. Put your email recipient's first name in the subject line and in the greeting as well.
Say No to Spammy Content
While creating an email marketing campaign you should avoid using spammy content. Try avoiding buzz words such as "make money now", "get rich", "double your", "save more cash", "save big", and "big opportunity" that portray your emails and business as a scam. Most of the reputed email providers consider these buzz words as spam and the filters won't allow such emails to land in the email recipient's inbox.
Use CTAs
The sole purpose of sending emails to your audiences is to get them to do something which you want. And this purpose gets solved by using CTAs strategically in your emails. However, you should be very careful in placing the CTAs in your email as randomly placed CTAs bring no effective results. Your CTAs should relate to your content of the email. It should not sound as if you are asking your email recipients to buy from you rather it should sound as if you are educating them to know more.