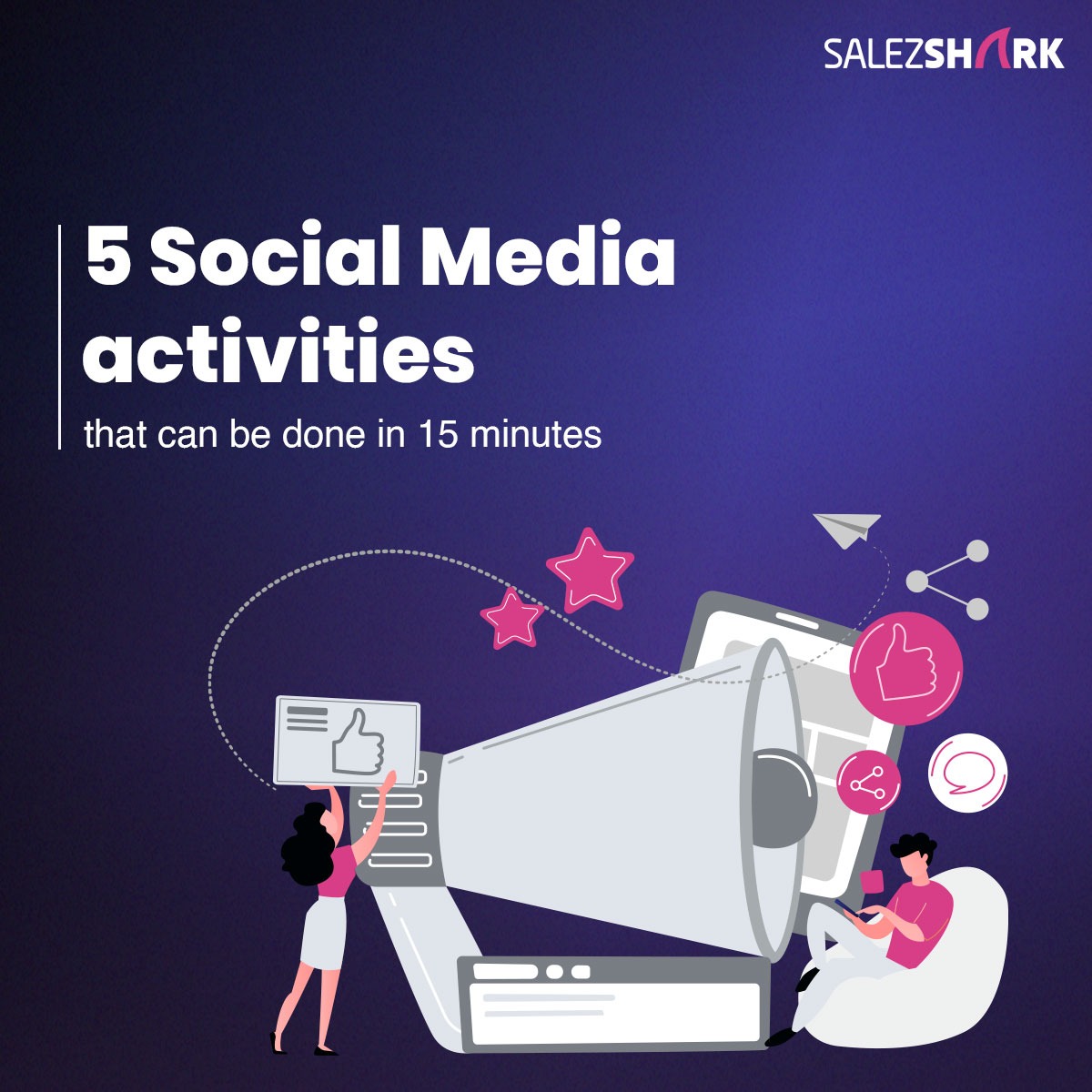 Social Media platforms like Facebook, Instagram, LinkedIn, Twitter, YouTube, etc., are growing by leaps and bounds and are considered as one of the best ways to promote and drive business online. Let us look into 5 social media activities that can be done in 15 minutes to help your business grow in no time.
Scan your Facebook business page
Besides posting content on Facebook regularly you should always scan your Facebook business page. In 15 minutes of time, you can check your top posts and evaluate what items entice the most engagement. Also, you can track the best time for you to post each day to get the maximum audience reach and engagement. Hence by checking these insights of your Facebook business page you can better understand your followers and grow your business and reach of your content.
Look for people with the same line of business on Instagram
To make the most out of 15 minutes you can also look for new people to follow on Instagram. Try to identify people and businesses from your realm of business. Check their followers, the people they follow, and who is engaging the most with their posts. This 15 minutes of activity will help you better understand who your potential customers can be and how you can engage them.
Update your LinkedIn profile
LinkedIn is considered one of the best platforms for business/professional networking opportunities. Your business LinkedIn profile plays a vital role because if a potential customer tries to search your name or your business on Google, it will bring up your LinkedIn profile first on the search page. So, you should leave no stone unturned in updating your LinkedIn profile by keeping all your business current information posted in it.
Set goals 
Obviously, business growth doesn't typically just happen on its own; you need to plan and set goals for it. Analyze your social media insights of various social media platforms like Facebook, Instagram, LinkedIn, Twitter, YouTube, etc. Try to set goals for the next month after evaluating what works for your business and whatnot. Plan a social media calendar. Accordingly, schedule your social media posts that result in better reach and customer engagement.
Use hashtags and promote your business on the right social media platforms
On social media platforms, generally, people search for any product or service by using Hashtags and Geotags. So make sure the hashtags you use while posting your business content are relevant and generally searched by maximum people. By doing so, you automatically expand your target audience reach and also customer engagement. Besides this, you should also keep in mind that not every social media platform is made for your business. Don't waste your 15 minutes a day posting content on those social media platforms that don't work well for your business.
Last but not least make sure you are staying active on your preferred social media platforms every day and showing your followers that you are passionate about your business. Just stay focused and see your business growing gradually.