Virtual meetings and webinars are powerful tools to positively boost the results of many sales and marketing initiatives. They are a great vehicle that breaks down the cold cyber barrier and forms a deep connection prospect. While it definitely helps in generating and educating new leads, just like a Sales CRM, webinars & virtual meetings also infuse quality leads into your nurture system. Hence, for brands, it forms a part of their sales and marketing arsenal; one can schedule, record, archive, and send it to prospects to drive the message home.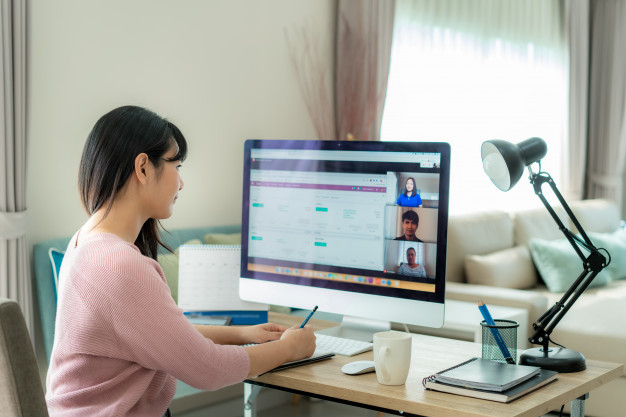 If you are still undecided on using webinars as a tool for generating leads, don't be. Similar to customer management software, hosting your own webinars can be an incredible way to reach out to new prospects and augment relationships with existing customers. Moreover, it educates and informs your audience with useful information, establishes your authority in your field, and showcases your personality as a thought leader. Webinars can be hosted on any topic, as long as it provides relevant information that adds value to your audience's life. Read on to learn why this new-age tool can benefit both entities- businesses and customers alike:
Expand your reach
By their virtual nature, webinars are a great medium for reaching a target audience, from leads, prospects, and customers to investors, thought leaders, and employees, on a global scale. Unlike seminars, there are no geographical constraints involved; people with an internet connection can attend the virtual meetings easily from across the world. This can substantially grow your customer-base and lower cost per lead.
Establish authority and brand trust
Virtual meetings give a tangible identity to a business in the digital world. Before doing business with your company, prospects are pacified if they know the people behind the brand and webinars help with this endeavor. It provides a glimpse of your brand culture and allows people to get to know you, hence building brand trust.
Moreover, webinar positions the business as an expert in a particular field. By attending a webinar, the lead can interact with, hear, and possibly even see the expert, and this establishes a stronger connection.
Nurture relationships
The fact that you are providing valuable information helps you earn the trust of leads and nurtures your relationship with existing customers.
Higher quality leads
Of course, webinars are great for adding volumes and building your email list, but they also help to identify the quality of those leads. Not everyone but only people in search of a higher level of information and a deeper connection to the topic will register for your webinar, and this qualifies them as high quality leads.
For centuries, entrepreneurs have been using seminars to generate leads, educate current customers, and convert new buyers. Now, with the unprecedented penetration of technology, webinars and CRM and sales software have become the gold mine for lead generation, offering numerous benefits to businesses to gain an edge in the highly competitive market.