Modern-day businesses are data-driven which means every decision taken by its leaders is based on facts and statistical numbers. This means that businesses have initiated the process of digital transformation. So, what is digital transformation? In simple terms, it is a process of transforming existing business cultures and processes into digital form by using various tools and techniques.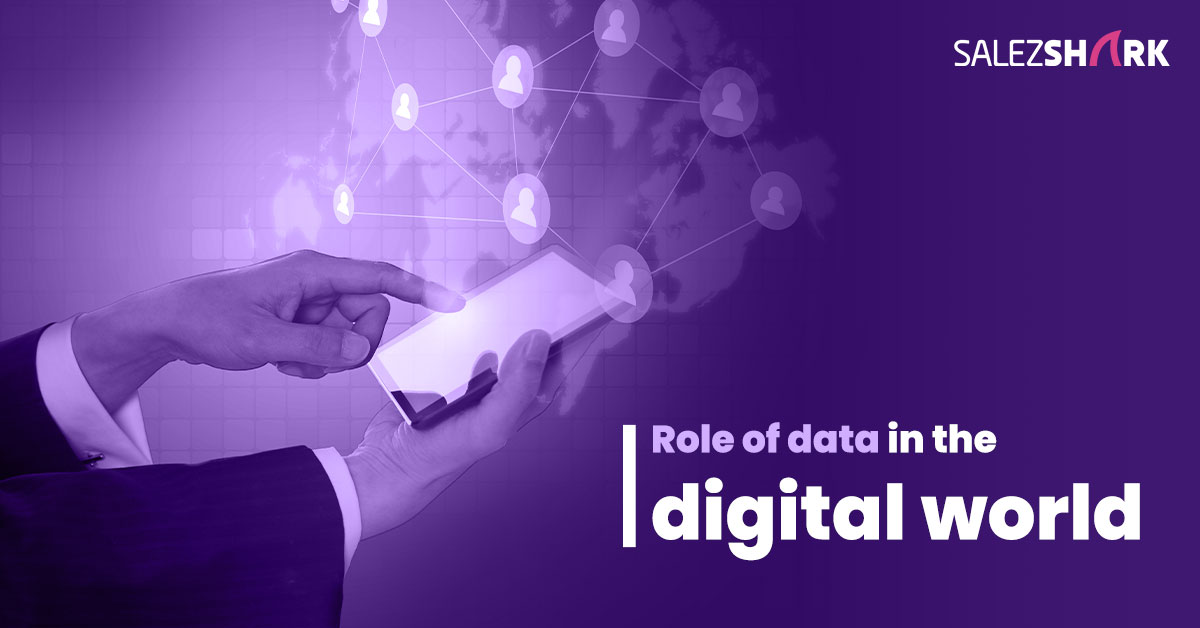 Digital transformation helps businesses to engage their customers in a better way, as it helps them to understand their needs. It makes companies more productive and efficient as it reduces the workload of their employees and provides them with proper guidance. Today any business, whether big or small, cannot imagine staying in the race without Digital transformation. That said, we understood the importance of digital transformation for any business. And now, let us know the importance and role of data in the Digital world.
The role of data in the age of digital transformation
Gone are when businesses depended upon referrals and other traditional methods for lead generation and revenue. Today to have a competitive advantage over their competitor's businesses now largely depend upon data. This data is specific to the industry and is generated by their CRM through various channels, both offline and online. It helps them understand their targeted audience better and serve them with more personalized services.
Today data is the core of any business's needs as it helps them streamline their products in front of the customers. Data allows companies to make more informed and better decisions if they use their data effectively. One significant advantage of data for businesses is that it helps them understand their performance and lets them take any corrective actions if they feel that their performance is declining.
Benefits of Data-Driven Transformation
Some of the benefits that Data-Driven Transformation can provide to businesses.
Customer Behavior Insights
One of the significant benefits of data-driven transformation is that businesses have a huge database of their customer's behavior and activities. This helps them to understand their requirements in a better way and serve them with more personalized services or products. This data also comes in handy for the marketing team as they can use this data to capture new leads.
Exploring new business opportunities
Data-driven transformation helps businesses to perform in-depth market analysis. They clearly understand the demand and supply for a particular reason for a specific kind of product. This allows them to explore the business opportunities that have not been utilized. This way, they can enter a new market and create a market barrier.
Risk and Rewards Equilibrium
There is a thin line that differentiates risks from rewards. Accurate data can help us clearly understand this line. By injecting the correct data points into business intelligence software, businesses can easily predict the future demand, which allows them to reduce the risk and maximize their profits.
Conclusion
Effective utilization of data is what makes a business a great business. It helps the owner in understanding the future scenario of the market. It can predict the demand with great accuracy, which will help them to develop a profitable strategy for the company. Catering to the customer's exact needs is crucial to staying ahead of the competitors.
Today, in the digital world, customer demand is at an all-time high. They want a more personalized, better, and more convenient shopping experience, which can be provided only if you have accurate data.