If you are a real estate agent or broker and facing multiple challenges in managing, enticing, and retaining clients; streamlining transactions; and closing deals on time then you must consider using good real estate CRM (Customer Relationship Management) software. Real estate CRM is created to facilitate real estate professionals like you to seamlessly manage your business from a unified platform that can be accessed from anywhere and anytime, it doesn't matter you are at your workplace or on the street because the data is stored in the cloud. With a variety of CRMs available in the market, you can select real estate CRM software as per your business needs.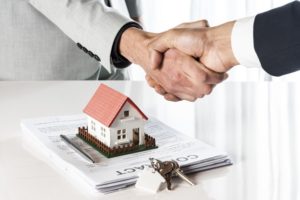 Without going much into details if we look at a macro level a CRM for realtors enables you in managing real estate leads, tracking lead generation campaigns, organizing contacts, upload documents and contracts, scheduling your calendar, and keeping you on top of real estate trends by offering seamless access to multiple real estate lead websites. Thus, real estate CRM enables real estate agents or brokers in managing their businesses by saving a lot of time while enhancing the personalization of their communications. Let us look in detail:
Manage current & future real estate leads: Getting a huge volume of leads at a single time is somewhat like dealing with multiple opportunities that act as a blessing and a curse both. While juggling with multiple leads, the chances of missing out and losing the leads increase that demands you to be extra cautious. There are plethoras of real-estate websites enabling prospective buyers to communicate with the real estate brokers who are selling the properties. CRM here plays a vital role by enabling you to communicate with those prospective buyers instantly. As the prospective buyers show any interest in any of the properties you are selling you get an instant notification that helps you to communicate with the prospective buyers immediately. There can be chances that your prospective buyers are looking to buy a property not now but a month later or a year later; CRM also keeps a record and track of these future potential buyers and reminds you to communicate with them as the anticipated purchase date comes closer.
Manage real estate marketing campaigns: It doesn't matter to which industry you belong to; marketing plays a vital role in spreading brand awareness. Marketing is essential to your business as it not only builds your brand image in public but also a useful resource to generate and nurture leads. In the real estate industry marketing is crucial as the competition is rising day-by-day. Email marketing is one of the effective strategies that is used by many businesses to generate and nurture leads effectively. But it can be a tedious and time-taking process. Here Real estate CRM helps real estate agents in automating their email marketing campaigns and enables them to connect with their potential buyers and existing customers in a personalized way. It offers them a unique way to design emails in a manner that directly meets the needs of potential buyers and results in generating quality leads. It also helps them to track their email marketing campaigns by making them aware of their email campaign performance that includes emails' open rate, click rate, and bounce rate. Thus, CRM for realtors helps them in strategizing their email marketing effectively.
Get access to a one-stop information database: Another benefit of implementing CRM software into your real estate business is the privilege of accessing and tracking a huge amount of data while keeping everything arranged and easy to use. CRM keeps your real estate business organized and enables you to find properties, entice leads, and establish seamless communication with prospective, existing, and past clients.
Contract & transaction management: CRM for realtors enables real estate agents or brokers to upload various contracts, manage deadlines for transactions, and help individuals to view the document and transactions that are part of it.
It is cost-effective: Last but not least benefit of implementing a real estate CRM into your business is its cost-effectiveness. Implementing the CRM for realtors into your business saves your money. The manpower, time, and efforts that were going in vain to target a large bunch of general audiences now can be utilized to focus on a target audience that is more likely to buy. Hence the return on investment increases. The CRM helps your business in reducing the marketing expenses tremendously as you tend to focus more on those buyers who are interested in your services.
Hence, the Real estate CRM offers a unique way to build seamless communication with leads that any real estate business irrespective of its size small, mid-size, or large must implement. It helps real estate agents in automating and streamlining various processes that involve generating & tracking the leads, distributing & assigning the leads, qualifying the leads, nurturing the leads, and effectively converting the leads. This CRM enables your business to establish a robust relationship with leads and existing customers in a personalized way. Buyers today are way smarter they simply not looking for purchase but want a whole good experience that makes their buyers' journey a smooth process.
The Real Estate CRM enables you to offer your clients a delightful experience that eventually boosts your brand image. It offers you a way to connect with your buyers in a personalized way that enables you to know your buyers' needs and challenges. This approach thus helps you in showcasing your products and services in front of your buyers as a solution to their needs. Real estate CRM software not only enables real estate agents in managing the leads but also provides the right direction on how to approach a lead and present your business as a customer-oriented brand. So if you are a real estate agent or broker and facing multiple challenges in managing, enticing, and retaining clients then use real estate CRM that results in improved client communications, effective lead generation, and more productive business.