Just meeting the expectations of a customer is not sufficient nowadays. You need to exceed customer expectations by delivering impeccable customer service. Brands nowadays are using CRM (Customer relationship management) software not only to streamline and automate their day-to-day sales and marketing tasks but also expect CRM to drive their customer service operations smoothly. To meet the growing expectations of your customers you need to run your customer service operations seamlessly and to do that effectively Helpdesk CRM software comes into the picture. The integration of your helpdesk into CRM enables you to deliver impeccable customer support at a low cost and enhance customer satisfaction & retention effectively.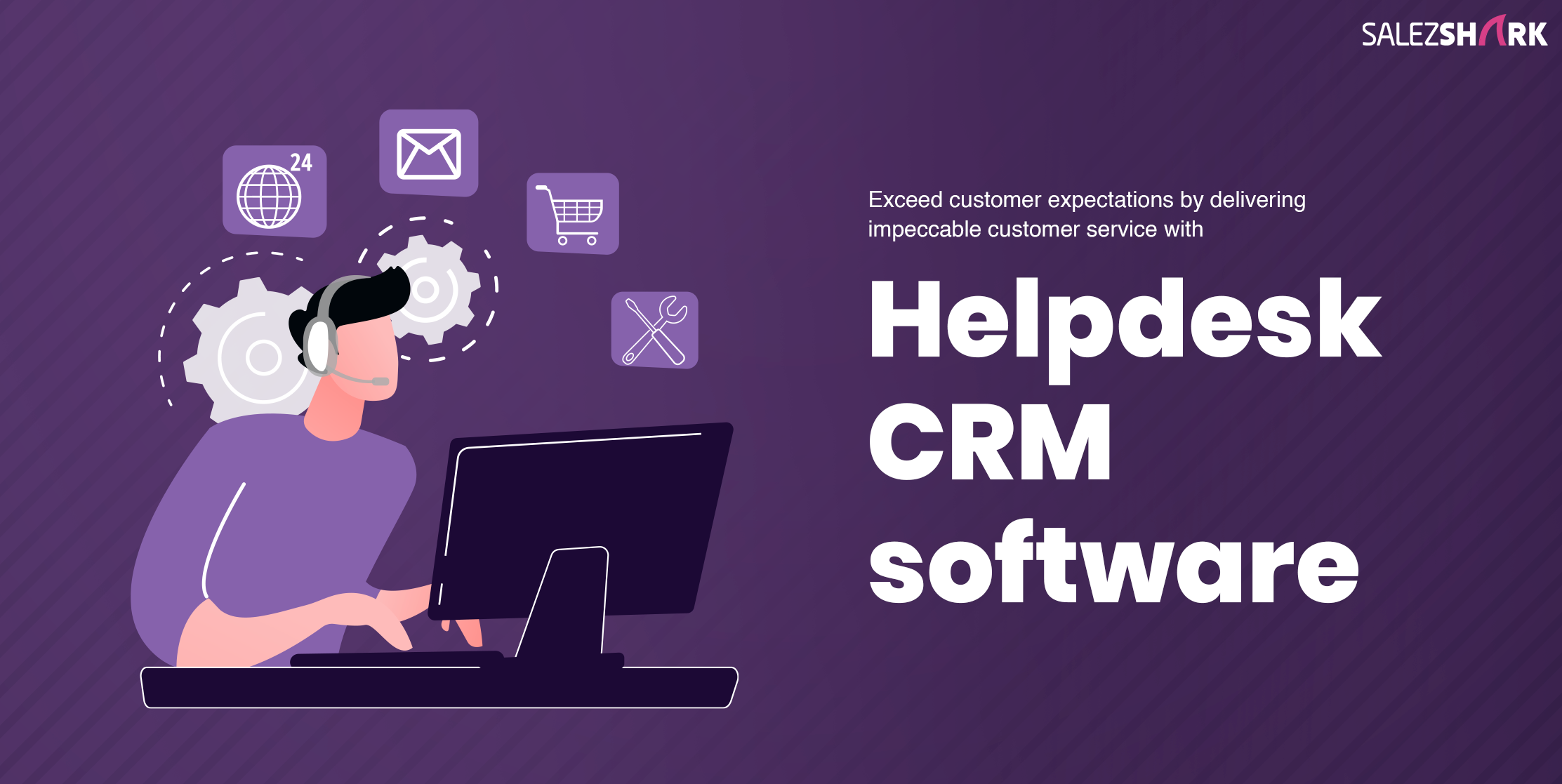 Helpdesk CRM provides a platform to customers where they can communicate with your brand and raise their concerns. By using this platform your customers can instantly connect with your brand's helpdesk agents to get solutions to their issues or queries. Helpdesk CRM software automates your customer service process and offers a user-friendly web-based platform to your customers where they can register their issues and queries that are referred to as tickets. Your customers can also raise these tickets via IVR/SMS or Email that automatically gets registered into the helpdesk CRM software that enables you to address customer issues instantly. Let us explore how helpdesk CRM software works:
Managing Tickets
Helpdesk CRM software registers and keeps a track of all the tickets raised by the customers in one platform from where you can start addressing the queries of customers. It not only automates the registering process of tickets but also segments and prioritizes the tickets based on their issues and urgency. Generally, these tickets are raised by customers via emails and calls and sometimes through social media platforms such as Facebook and Twitter. Helpdesk CRM also automatically assigns these tickets to different helpdesk agents based on any pre-set rule or parameter set by you.
Optimizing Customer Support
Helpdesk CRM keeps a record of all tickets raised and resolved in a day. These ticket records help you to track the average first response rate of tickets, an average of tickets resolved and unresolved. Hence, by tracking the ticket statuses you can evaluate the efficiency of your customer support operations. It offers you auto-generated reports entailing the performance of your customer support operations and also individual help desk agents' performance entailing the turnaround time of any ticket during peak hours, etc.
Customer Feedback
Helpdesk CRM software also sends automatic feedback forms to your customers as and when any ticket is closed or resolved. In this manner, it helps you to manage and analyze the efficacy of your customer support based on the ratings, reviews, and customer satisfaction score (CSAT) provided by customers. Feedbacks from your customers help you to understand the efficiency of your help desk agents and based on that you can frame improvement plans for help desk agents. Besides this, customer feedback also helps you to analyze how unsatisfied customers can be retained.
Hence, helpdesk CRM software is highly effective in delighting and retaining the customers which are essential for your business growth.