Gone are the days when spreadsheets were in use to keep the data arranged and streamlined. The process of doing it was undoubtedly time-consuming and tedious with loads of inevitable human-bound errors. As the technological advancements took place use of spreadsheets also turned obsolete. Businesses nowadays streamline their data and drive their sales and marketing operations seamlessly by leveraging the power of sales automation and marketing automation. These business automation together with CRM (Customer Relationship Management) software create wonders for any size of business – small, medium, or large from any industry. SalezShark CRM software is one of the powerful and highly intuitive CRMs that harness the power of AI (Artificial Intelligence) that offers you a safe place on its Cloud to keep your data secured and accessible anytime from anywhere through any mobile device via the internet. Now let us see how it benefits any organization.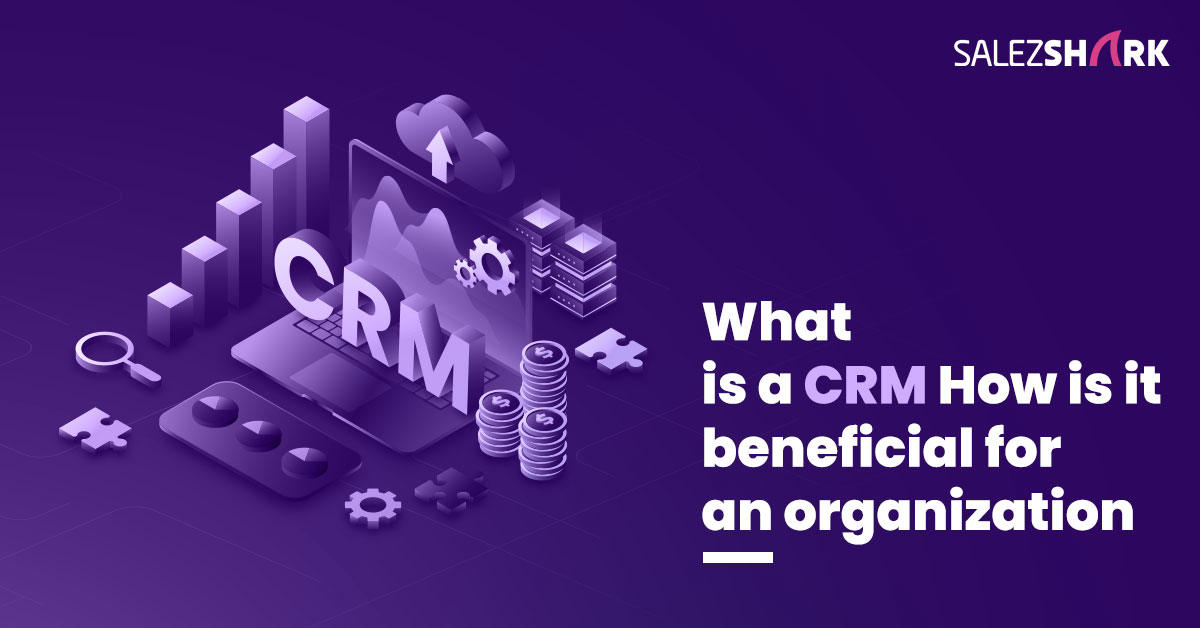 This AI (Artificial Intelligence) based CRM makes your marketing magnetic as it helps you to identify your ideal customer. It helps you understand your target audience's buying behavior, preferences, websites they like to browse, and so on. By understanding these insights offered by SalezShark CRM software you can easily identify your target audience and can pitch your products and services to them as per their needs. The process of lead generation becomes relevant by deploying SalezShark CRM and you need less effort in driving your marketing operations. SalezShark CRM also offers you an integrated database of b2b contacts of various organizations' employees and key decision-makers that helps you to build direct relationships with them and accelerate the lead generation process. It helps you to automate your day-to-day marketing activities like lead capturing, scoring, distribution, nurturing, and so on.
SalezShark CRM software marketing automation makes lead nurturing effective as it helps you to create mass-email campaigns in a few clicks. It offers you a SalezShark email template gallery where you can browse multiple email templates that are highly customizable. Simply by choosing any one email template and using the drag and drop functionality mass email campaigns can be created in a few clicks. Besides this, lead nurturing gets better when you add the power of personalization into it. While sharing the informative content through emails to your prospects in mass email campaigns you can address every email recipient with his or her first name that instantly gets your prospects' attention and the responses of such emails are always positive.
SalezShark CRM software sales automation makes the job of sales executives easy by automating their day-to-day sales activities. It enables them to create multiple sales-related workflows so they can focus on driving core sales activities and build relationships with prospects to turn them into paying customers. Right from dialing the call to sending follow-up emails to prospects, setting reminders to give product demos to prospects, and so on; all these daily sales activities get automated by deploying SalezShark CRM software. By doing so, you never miss any opportunity and always stay in constant touch with your prospects and can turn them into paying customers quickly.
Last but not least SalezShark CRM software boosts your lead conversion. This is the stage where prospects make a buying decision and also compare your offers with your competitors. At this stage, any query made by a prospect and if missed by you then it can be lethal for your business and you might end up losing a good deal and the brand reputation. So to avoid such a situation you can leverage the SalezShark CRM's visual sales funnel where you can keep all your leads together streamlined based on their chances of buying from you. As the leads show more interest, you can move them towards the bottom of the funnel by drag and drop functionality. This feature helps you to prioritize leads and you can work first on those leads that display high possibilities of buying and then the rest of the leads. In this manner, you can pay attention to all leads together which helps in boosting the lead conversions.