In the environment of a digital era where building robust relationships with customers is a priority for business growth, businesses across industries look for a technology that enables them to address their customers' needs and expectations. If we talk about the retail sector then, CRM (Customer Relationship Management) software is one such advanced technology that not only brings benefits, not only making customer interactions simpler but also restructuring the business from the bottom.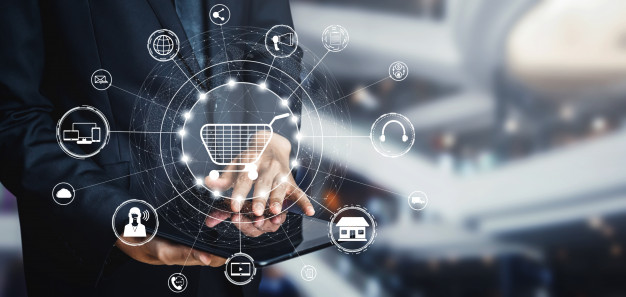 Customers nowadays are way smarter and demanding. The availability of social media portals like Facebook, LinkedIn, and mobility are playing a crucial role in determining buyers' behavior. But, still there are many retailers who fail to evaluate their customer experience. Hence, this is where the CRM system comes into the picture. It enables retailers to keep in touch with their prospects and existing customers by offering them personalized service. CRM software enables retailers in collaborating prospects and existing customer information and helps them to build effective strategies, and devise customer-centric campaigns to run a successful retail operation. Let's dig into how Significance of CRM in Retail. 
Sync Sales & Marketing:
CRM comes with a feature of predictive analysis and streamlines contents based on buyers' needs & expectations which make this software apt for automating processes while deploying and nurturing campaigns. CRM offers a unified platform to your sales and marketing team where both the teams can work together for the attainment of common goals. By implementing a CRM system, both sales and marketing teams of the retail sector can work together to manage leads and campaigns, that eventually helps in consolidating sales and marketing pipelines to better serve sales efforts and outreach.
Track Team Efficiency:
Nowadays most of the CRM'S are equipped with an integrated field service management capability; it enables marketers to know about their sales executives with real-time tracking and check-ins if they visit any consumer or prospect. With the help of this software, even field reps can also access CRM on their mobile phones and feed information about site and customer interactions, which eventually help in maximizing productivity.
Inventory Management:
An ideal CRM system is highly effective in automating and streamlining the complete business processes and decreases operational costs, thereby scaling-up overall profits. However, managing inventory is one of the major issues that every product-oriented company needs to face. Hence, the CRM system proves out to be highly effective in helping retail companies come across inventory needs but lack internal resources. It enables retailers to manage customer product orders, purchase orders, and even also monitor all sorts of inventories in multiple warehouses.
Enhance Customer Service
:
CRM system also enables retailers to gather all the necessary insights about their prospects and existing customers. It helps businesses to scale-up the level of their customer service based on insights collected. By implementing Significance of CRM in Retail can establish long-term, robust relationships with prospects and existing customers. 
Hence, a CRM system enables retailers to increase the retention rate of their customers by serving them more conveniently and amplify the overall business efficiency and productivity.

Let SalezShark CRM software help your business that results in reduced operational costs, better client retention & improved productivity with AI-driven sales automation platform. Contact us to know more about SalezShark and receive CRM advice from our expert consultants.