Building strong and personalized relationships with customers can be a challenging task especially when the competition among brands is rising exponentially. Identifying, connecting, and engaging with the most promising prospects and ensuring positive interactions with them make you can feel like lifting the weight of the world on your shoulders sometimes. In such a scenario SalezShark CRM software can help you out and carry a lot of your workload by automating your sales and marketing process completely. It unlocks amazing opportunities for your business to expertly manage prospects and existing clients with utmost care. It offers you one of the best CRM features that not only help you in driving your sales and marketing processes efficiently but also helps you in tracking the performance of your business and build highly personalized and strong relationships with your past, present, and future customers. Let's explore a few of these features.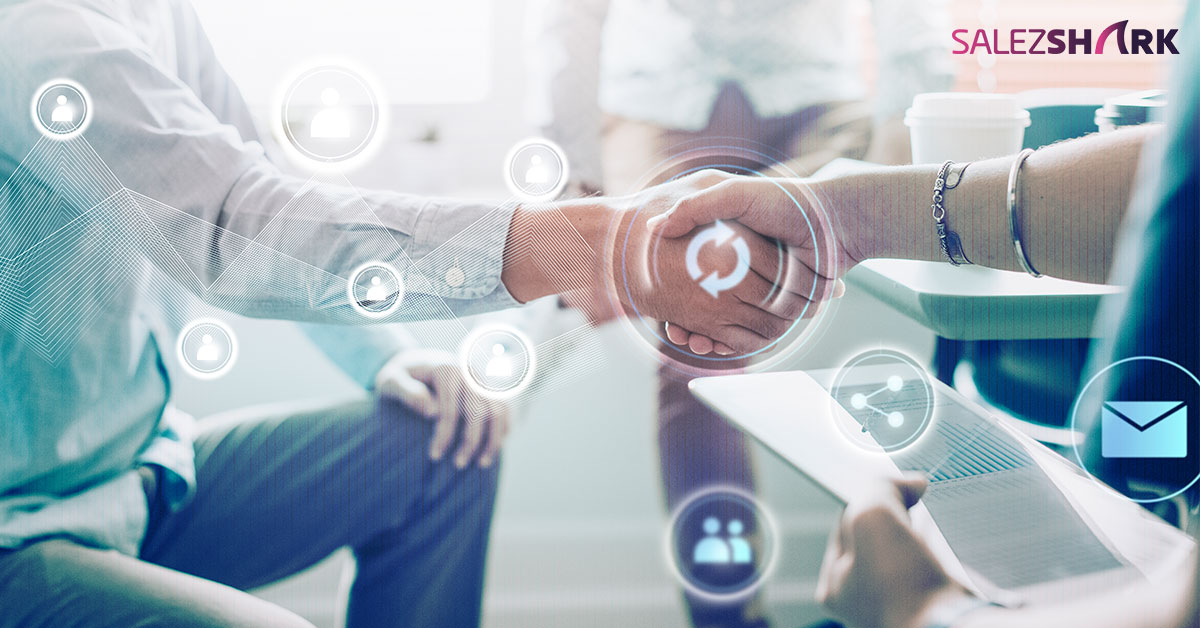 Lead Connector
Lead Connector is one of the most useful features of SalezShark CRM Software helping you to connect with all your leads under a single umbrella for easy tracking & management. Rather than signing in on multiple portals like websites, emails, blogs, social media channels; you can get all the leads captured automatically here into the system and from there itself you can automate lead distribution and start nurturing them that enhances the chances of lead conversion rate.
Account & Contact Management
By using this feature you can organize contacts based on profiles and categorize them under specific accounts that ensure quick traceability. Under one account you can have many contacts. Generally, an account is a company name and contacts are the working professionals of that company with whom you are building interactions. In this manner, your customer database is organized and it's easy to track any interaction made with any company or its executive.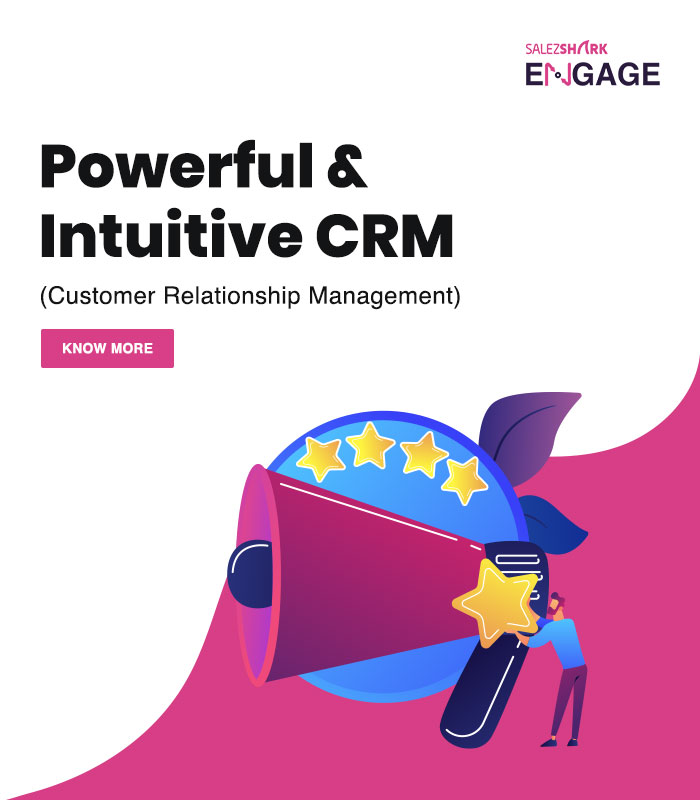 Activity & Task Management
SalezShark sales automation CRM also helps you to manage and streamline your day-to-day activities. Its powerful automation allows you to set daily workflows that involve scheduling meetings or product demos, tracking assignment completion, and tasks through calendar schedulers. Hence, it helps you schedule follow-up calls, emails, etc. in a few clicks that saves your productive hours and you can focus more on building customer relationships rather than driving tedious processes manually.
Visual Sales Funnel
SalezShark sales automation CRM offers you the unique feature of creating a visual sales funnel. It comes with the drag & drop functionality that enables you to arrange all the leads into the sales funnel based on their chances of converting into paying customers. Whenever any lead progresses towards buying the product it can be moved into the sales funnel that helps you to prioritize the leads and you can focus first on those leads that can be converted easily and then the rest. Besides this, it also helps you to forecast sales more accurately by analyzing the position of leads into the funnel and the expected revenue that can be generated out of those leads can also be calculated easily.
Marketing Campaigns
SalezShark marketing automation CRM helps you in driving multiple email marketing campaigns in a few clicks. It is capable of automating your entire email marketing process that helps you not only in connecting with the leads and existing clients at a personal level but also saves your time in drafting and sending emails. It offers you highly customized and readymade email templates that add a touch of personalization by ensuring every email received by the email recipient is by his/her first name. These email templates also add a visual appeal to your emails that enhances customer engagement and generates interest among prospects to know your products and services more.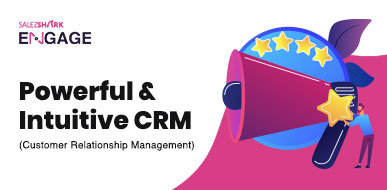 Campaign Scheduler
SalezShark marketing automation CRM via its campaign scheduler feature enables you to schedule marketing campaigns in advance. You can plan your marketing calendar and schedule email marketing campaigns for specific dates or events. Hence, you plan and schedule marketing campaigns in advance for important dates and events. Also by keeping the different time zones across the globe you can schedule email postings that help you to fetch more emails' open & click rates.
Campaign 360°
SalezShark CRM Software also offers a unique feature of campaign 360° that helps you to get access to real-time marketing analytics and intelligent insights on the performance of marketing campaigns. This feature helps you to know the overall effectiveness of your email marketing campaign and you can easily download the list of active receivers while keeping a track of your emails' open rate, click rate, drop rate, and bounce rate.