Customer Relationship Management (CRM) is a beautiful concept introduced by Berry in the marketing field during the mid-1980s. The primary goal behind the emergence of CRM was accomplishing customer satisfaction using innovative marketing strategies.
Still, the question arrives in one's mind are clients benefiting really from CRM? Yes, a CRM system not only customizes your customers' experience but also paves a promising path of success for your company's future.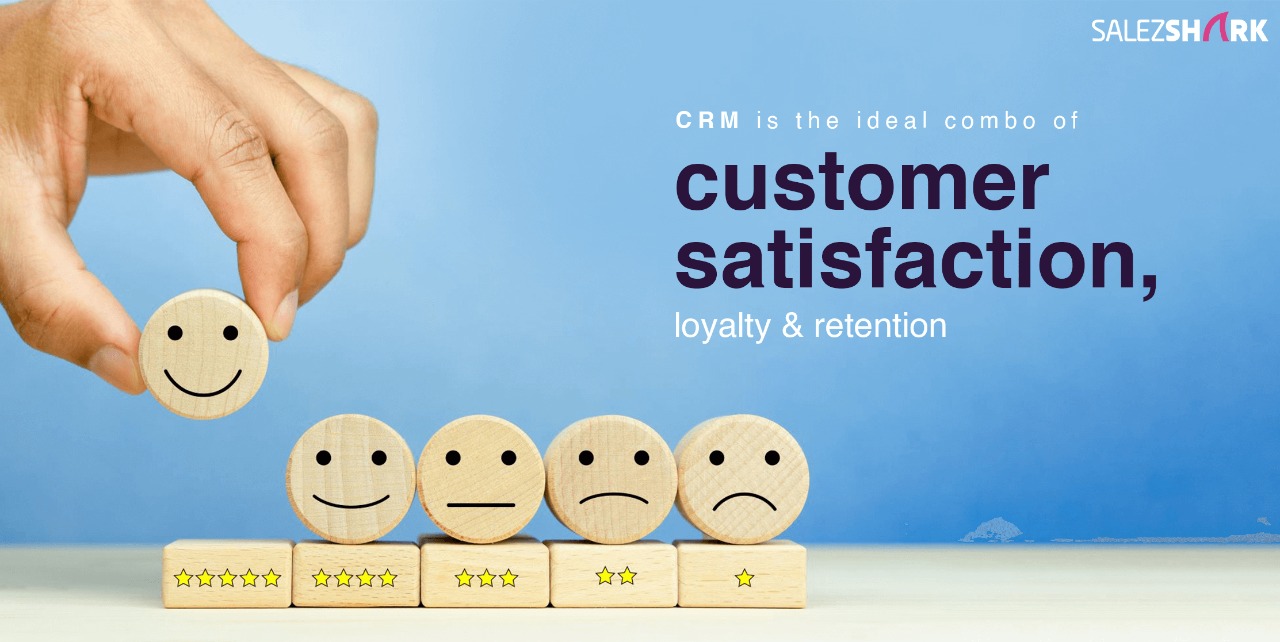 CRM is an extensive system that smarty makes use of technology to form long-term mutually beneficial customer relationships. The real CRM definition was proposed by Goldenberg that ideally seems to be feasible in today's era. According to his research, it is proved that people, processes, and technology are well connected to each other using a single CRM system.
If you are looking for a comprehensive approach to handle seamless coordination between the customer-facing functions, CRM is the best solution for your problem. It assists the business organization in recognizing, selecting, capturing, developing, and retaining both current and future prospects who are profitable to your organization. The basic objective of all CRM activities is to enhance customer satisfaction so as to secure customer loyalty and improve customer retention.
How CRM drives high customer satisfaction?
You can never deny that the role of CRM software is vital in driving high customer satisfaction. Contented customers are not only profitable to your firm but also promote your services through word of mouth. By improving the firm's market share via high customer retention, indirectly convinces business owners to buy it.
In order to satisfy the customers, CRM prescribes two essential points:
First, it is crucial to understand the customers' requirements. You must analyze their tastes, preferences, attitudes, and decision-making factors. Thus, you can catch your target audience better.
Second, CRM strengthens the company-customer communication to achieve the set target according to the market trend. This paves the way to trace customers' preferences and predict future demands to design better offerings accordingly.
Additional benefits of CRM for your Business
Customer relationship management tool offers numerous benefits for your business. This is an essential software to get and retain new customers on your business platform. It enables companies to get more organized and efficient by using high-quality automation tools to streamline the business process.
It helps your business to earn name, fame, and customers with a smooth workflow and consistency in your process. Here are some extra advantages offered by CRM:
Increase client numbers
Builds customer loyalty
Boosts revenue
Simplifies the process
Improves customer service
Build more effective communication
Faster decision-making process
Optimize data reporting
Time-efficient
Improves security
High data protection
Bottom Line
The role of CRM software in customer satisfaction is a continuous process that requires regular efforts to run its functionality seamlessly. Today, the marketplace is highly competitive which enlightens the necessity of customer satisfaction for any business survival. It is clear that the customers are real assets who must be valued forever.