New Year – Best CRM – Why to Choose SalezShark CRM in 2021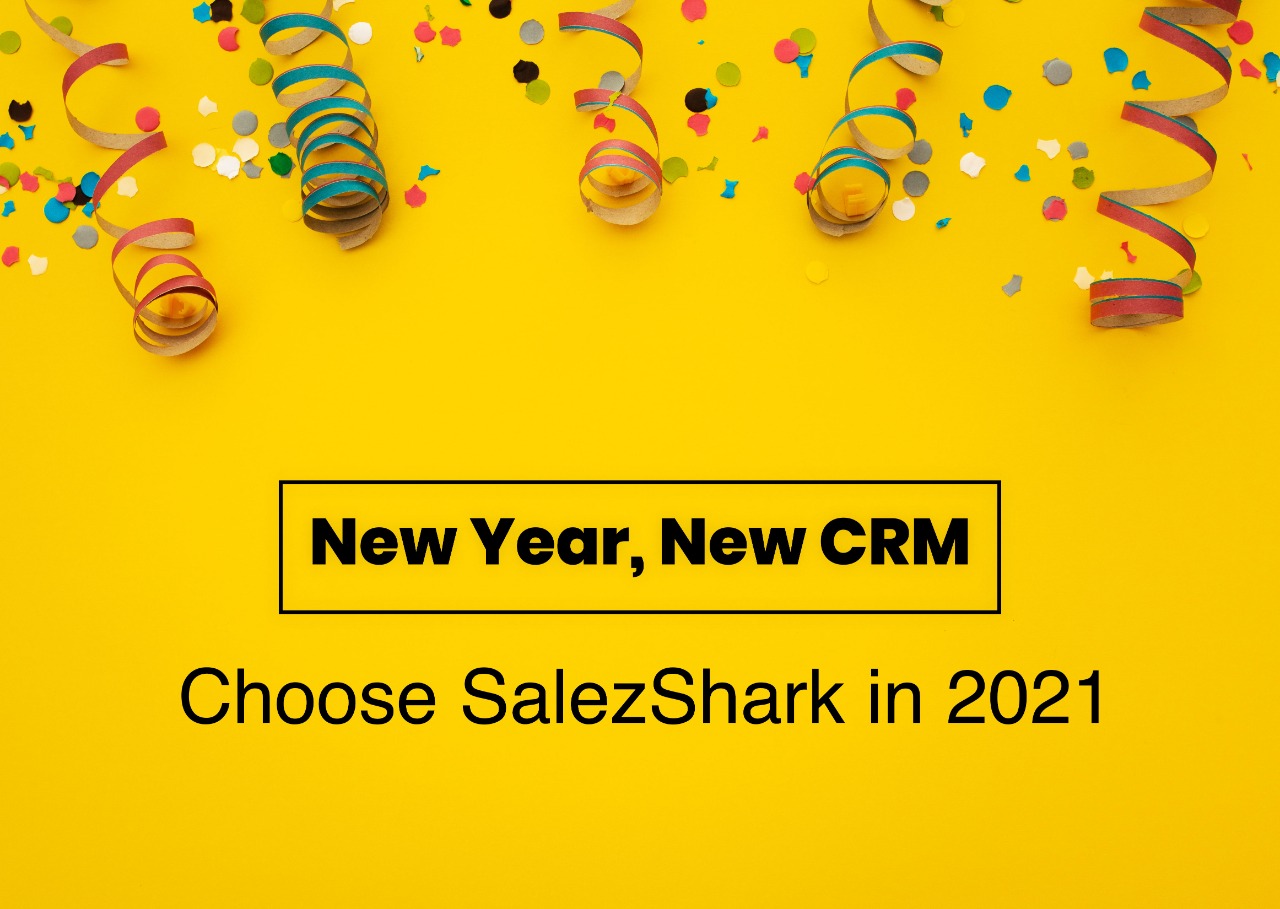 New Year is around the corner which rings the bell for most of the brands to set their sales and marketing goals for 2021. In order to accomplish these goals, you must unleash the power of sales & marketing automation into your business by using SalezShark CRM. It is a powerful and intuitive software that helps you in driving your sales and marketing activities effortlessly and enables you to contemplate your promising buyers' lifecycle right from lead generation to lead conversion. Let us explore how choosing SalezShark CRM in 2021 can help you in transforming your customer experiences leading to enhanced revenues & reduced costs.
Capture More Leads In Less Time 
SalezShark CRM software helps you to capture more leads in less time by automating the process of lead capturing. It helps you to never miss any lead as it automatically captures the leads from multiple sources like websites, web forms, chat, IVR, emails, etc. Hence, it saves a lot of your productive hours as you don't need to sign-in on multiple platforms separately to capture leads. In a single sign-in on SalezShark CRM, you get all leads captured from various resources in one place.
Automate & Personalize Email Marketing Campaigns
By choosing SalezShark CRM in 2021 you empower your marketing professionals to automate and personalize the email marketing campaigns. It helps them in creating highly personalized e-mail marketing campaigns by using highly customized and ready-made email templates integrated with SalezShark CRM. Hence, by using readymade email templates your marketers can build a personalized relationship with leads and existing customers in no time.
SalezShark CRM enables your team of sales professionals to automate the entire lead management process. It automatically qualifies leads & assigns them to appropriate sales executives which saves a lot of time. It also tracks every customer interaction to provide some smart insights that help in prioritizing and converting more leads in less time.
Boost Productivity
By choosing SalezShark CRM in 2021 you empower your team of sales professionals to automate the daily lengthy and tedious manual sales activities. It helps them in boosting their daily productivity and overall sales efficiency. It is mobile-friendly software that enables your sales professionals to access their sales campaigns anytime from anywhere through any mobile device which also boosts productivity.
Forecast Sales Accurately
SalezShark CRM enables your team of sales professionals to forecast sales accurately by offering a feature of creating a sales funnel into the system. It enables them to close more deals in less time and in no time by analyzing the sales funnel, your team of sales managers can calculate the expected amount which can be generated from the potential leads. Hence SalezShark CRM makes the sales forecasting process more accurate.
So, don't wait for more and make the most out of SalezShark New Year offers like:
Buy 2 user licenses and get 2 user licenses free
Lifetime 50% Off on SalezShark Basic Plan
Limited time offer 10 users at $10/User /month
Choose SalezShark CRM in 2021