To stay updated with the latest advancements in technology, businesses must implement two technological tools; CRM software to enhance daily productivity by automation and business telephony to streamline and automate intricate customer call communication processes. Irrespective of the size of your businesses – small, medium, or large and industry, the implementation of CRM software and business telephony is essential to make your business more efficient and productive.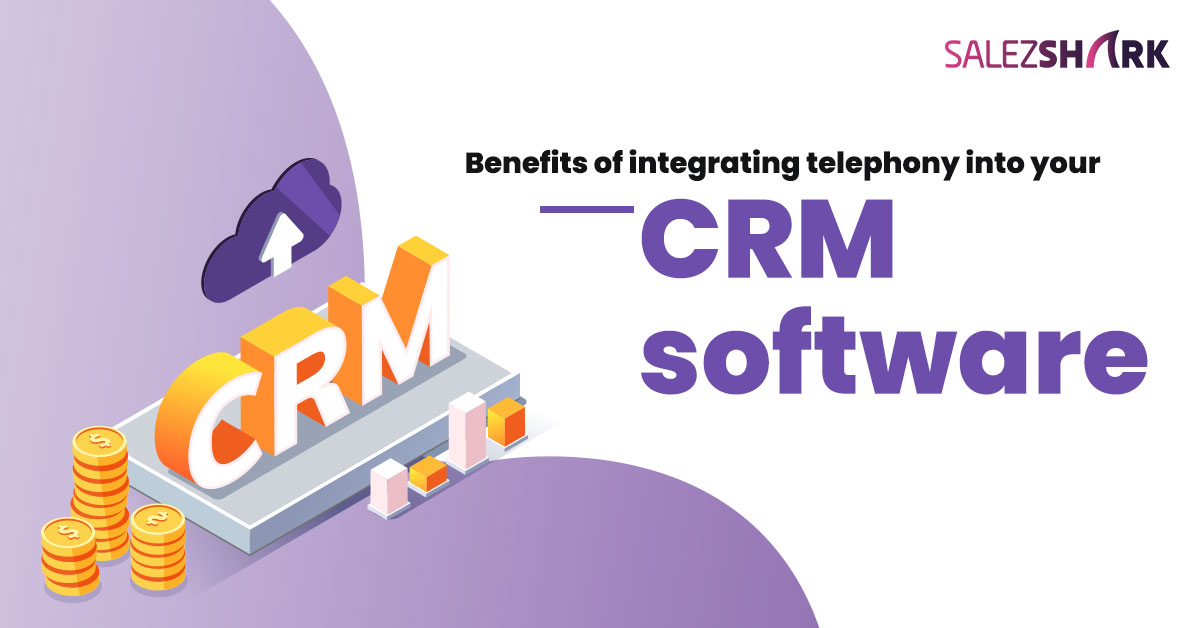 Enhance customer engagement
By leveraging the powerful business automation of CRM software, it becomes easy for you to categorize different metrics and gauge the exact frequency in which the sales professionals must reach out and communicate with an individual customer. By integrating CRM software and business telephony it becomes easy to track how many times you and your sales professionals contacted customers and what was the outcome of those interactions over the calls. Hence you can engage with more customers and enhance customer engagement.
Record calls
By integrating CRM software and business telephony you can keep a track of every call made to customers as all the calls get automatically recorded. By leveraging this combined platform you and your team of sales professionals can easily track and manage call recordings of individual customers along with the quality of service delivered. By recording the calls and interactions made with customers you also keep your business safe from all sorts of litigations.
Get information about callers
By integrating CRM software and business telephony you can easily fetch all relevant customer details or information. Anytime a call is received or dialed, the CRM software screen starts displaying the customer details or information. It also displays the concern why the customer called you; hence you can quickly address their queries. You just need to spend very less time gathering information and more time building relationship with customers and solving their issues.
Expand reach
As the number of leads increases, opportunities increase too. Manually dialing calls to every prospect/customer is time-consuming; however by using integrated telephony and CRM software you can automatically dial out numbers faster and get connected with more and more leads. Your quick responses to leads make them happy and the chances of getting referrals increase even without you asking them to share.
Boost employee productivity
By introducing integrated telephony and CRM software to your business, you can significantly improve employee productivity. It automatically routes and records calls which saves your time and eliminates the hassle of manually transferring calls between various departments. Besides this, it also helps you to analyze call recordings, so you can give feedback to your agents on how to reduce call duration and enhance the quality of the same.
Enhance customer satisfaction
By integrating CRM software and business telephony you not only save your time but also the time of your customers. But the question is how? The powerful business telephony integration with CRM software automatically routes all calls to the right department. It also offers self-service options to callers where they can select the department they wish to speak to. Let's take the example of the banking sector example where any bank provides their customers with different self-service options like generating the PIN, knowing their account balance, updating personal details updates, and also an option to speak to a customer care representative. These self-service options satisfy customers to a great extent and also amplify query resolutions.
In a nutshell, the business telephony integration with CRM software helps you in making your business stand out in this highly competitive world. Moreover, the future belongs to those businesses, which establish a friendly and robust customer relationship and enhance efficiency while delivering services to customers.