With 2021 moving forward, we are witnessing huge changes in trends and metrics across different industries and markets. However, some huge expectations still need to be met when it comes to businesses and customer relationships. And this calls for highly capable customer service CRM to meet the elevating needs of businesses this year.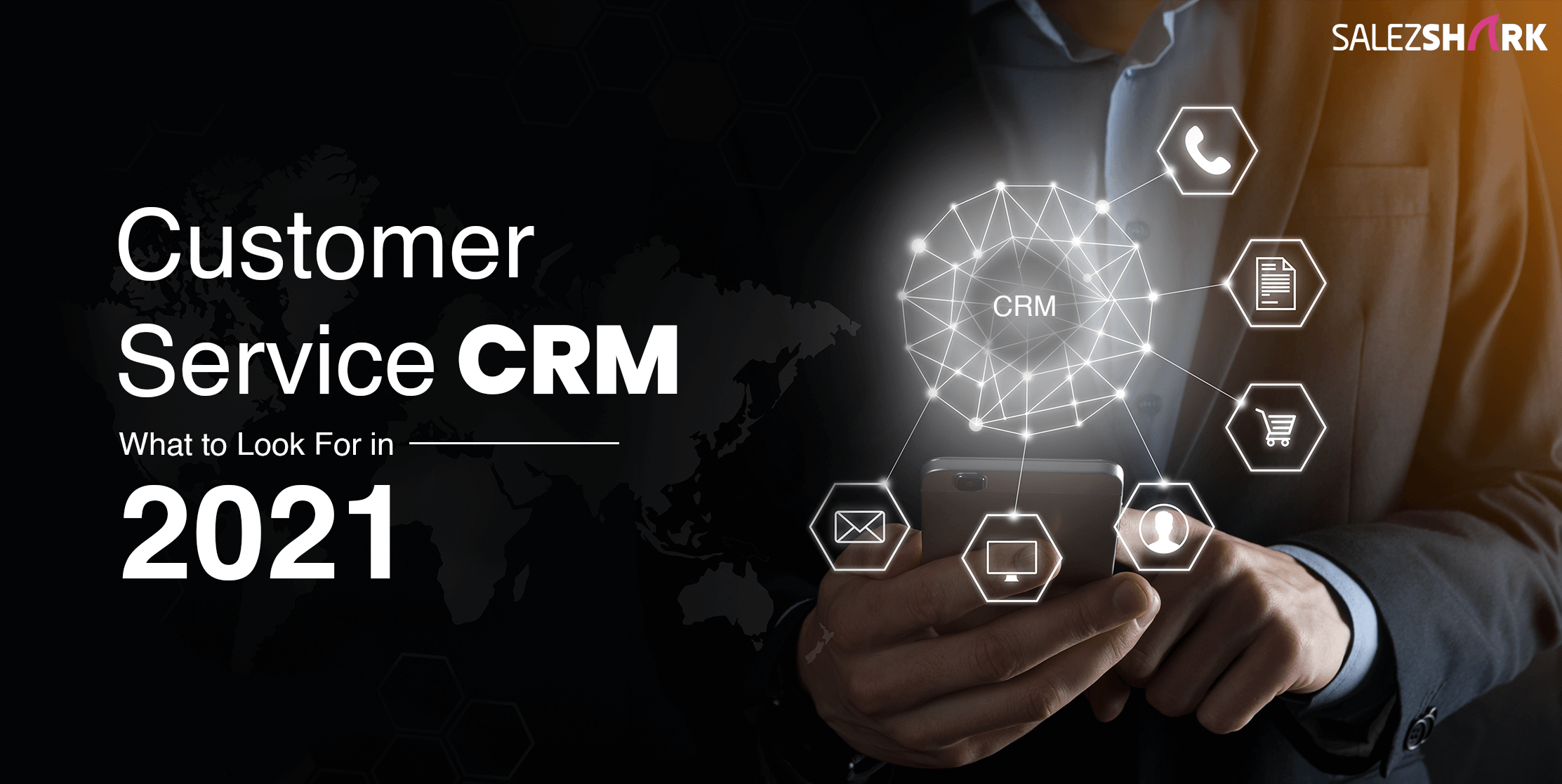 The 2020 progress report depicts that CRM technology is one of the wonderful tools for businesses in several ways. Today, problems are on the hike and solutions are shrinking with the increasing demands of businesses. Some key CRM trends can bring a twist to the game.
Let's take a look at the new innovative CRM trends that can take shape in the upcoming years.
" Wake up now to secure your business with customer service CRM"
What factors should you look for Customer Service CRM in 2021?
AI Embedded CRM
We can't deny that Artificial Intelligence (AI) is the talk of every industry. This is the one that has acquired high attention to paving its way to CRM software. AI embedded CRM is one of the confirmed CRM trends arriving faster in 2021. Yes, AI alone can boost global business revenues by the end of this year.
Voice-based integrations in CRM
Voice-based integrations including chatbots and voice searches are in high demand in customer service CRM. According to recent Adobe research,  around 94% of users find voice technology easy to use as it not only saves time but also improves their quality of life.
Integration with IoT
IoT is a huge domain that has performed marvelously in the past few years. 2021 is expected to bring big changes by adopting IoT technology. The collected data via IoT devices will allow many companies to foster a great relationship with their customers.
Cloud-based CRM solutions
After talking about the last few customer service CRM trends, here arrives an obvious need for cloud-based CRM solutions due to their easy installation and use. They do not even need training, heavy-duty servers which makes marketers prefer them over other systems.
Rise of Mobile CRM
As different technologies are advancing, it is expected for CRM software to match the high standards of mobile users as well. After the COVID-19 attack, the majority of businesses are encouraging their employees to work remotely. Hence, Mobile CRM has also become a relevant and essential part of the latest trends to look forward to.
Social Media Integrated CRM
CRM integration with social media is expected to be the most anticipated trend in the CRM industry since it aids businesses to gain valuable customer insights from the data available on social media. Thus, they can make a better connection with their potential customers.
Final Thoughts
Businesses need to speed up with the latest CRM technologies to stay ahead in the competition. It is important to evolve and grow with the rising demands of the users. Therefore, SalezShark has launched a scalable, flexible, cost-effective, and customizable customer service CRM solution with advancements in technology.