Time seems to pass quickly, doesn't it? It seems as if 2022 has been just started a few days back, but here we have arrived from January to March. So, if you own a business, you must be offered some trustworthy tools having lifetime benefits that can optimize your time and maximize your profits in no time this year just like SalezShark CRM Software.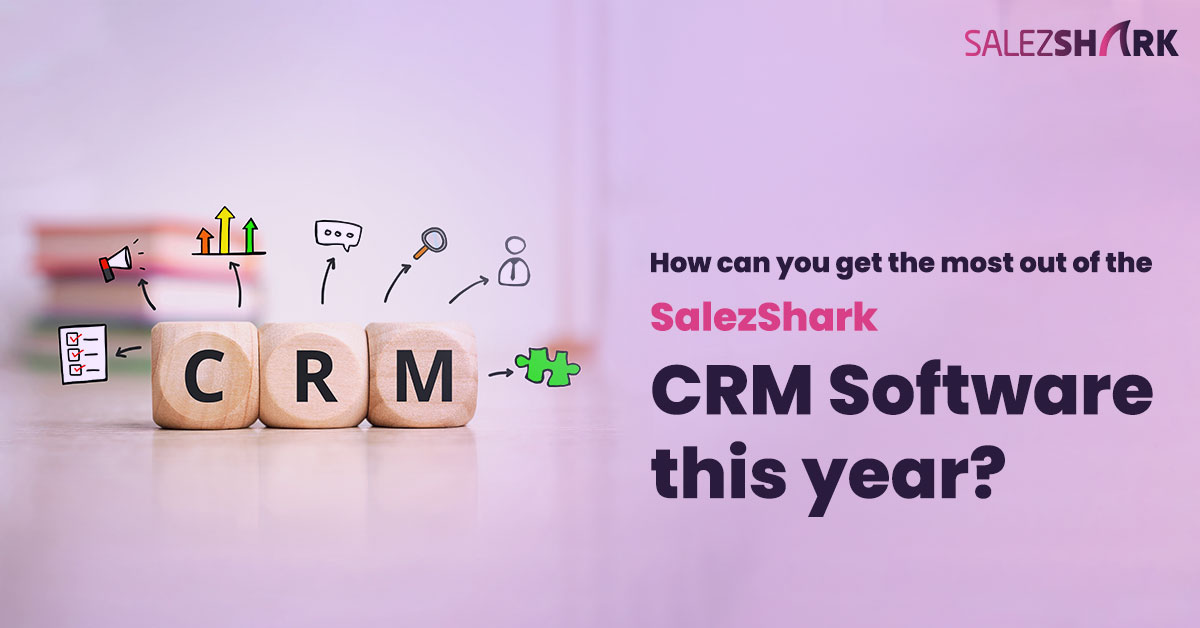 In this blog post, we are going to discuss 5 ways to reap huge profits from the top CRM software like SalezShark that helps ring the success bells for small and medium businesses.
How can you maximize your sales using SalezShark CRM software? 
Run your business from your smartphone? 
Living in a digital world, the easiest way to stay on top is to be able to run your business from anywhere. SalezShark mobile app unlocks potential capabilities of sales tools to access essential customer information, take follow-ups, send email campaigns, track sales metrics on the go.
Unlike other CRM systems which replicate their desktop customer relationship management for mobile, the SalezShark CRM software app also enables sales reps to interact with less number of clicks. Equip your sales team with a flexible system to connect faster with their target audience to close more deals this year, from anywhere.
Automate follow-ups and tasks to save your precious time? 
Repetitive tasks often consume a lot of sales reps' time that can be better utilized in lead generation and lead nurturing. SalezShark marketing automation software can free up their time by keeping them away from the mundane ones.
Set up your email campaigns?
Email marketing is one of the prior and trending marketing activities in ramping up your sales. You can create and send highly personalized campaigns using SalezShark Connect+. And make your customers aware of your offers this year to ring up revenue growth. 
Track your sales performance?
You make strategies, invest in those plans. That's good! But you must know how your business is performing. SalezShark Engage CRM reporting tools monitor your progress, develop useful insights to support you crush your targets. This CRM software has a real-time reports dashboard that can summarize your leads, deals, conversion ratio, and daily activities. Either you can use its out-of-the-box reports or create your reports at your convenience.
The AI-based intelligence team of SalezShark helps you to gain better insights and crystal clear visibility of your entire team performance. Thus, sales managers find it easy to make healthy and data-driven decisions using SalezShark CRM software. 
Satisfy your customers and retain more regularly?
SalezShark offers B2B Database along with the best CRM software that acts as a real backbone for small and medium businesses to know and reach out to their audience faster. It displays an entire picture of your customers interested in your products and services. This paves a way to strategize your marketing efforts more efficiently. A well-qualified marketing head database connects you with your potential prospects daily.
Final Thoughts
So, are you ready to get numerous business benefits from SalezShark CRM Software this year?    
Watch tutorials and videos of our products, take free demos to understand the real advantages of marketing automation, email marketing capabilities, and sales productivity. If any of our products can meet your business needs, don't miss this opportunity and buy it now!