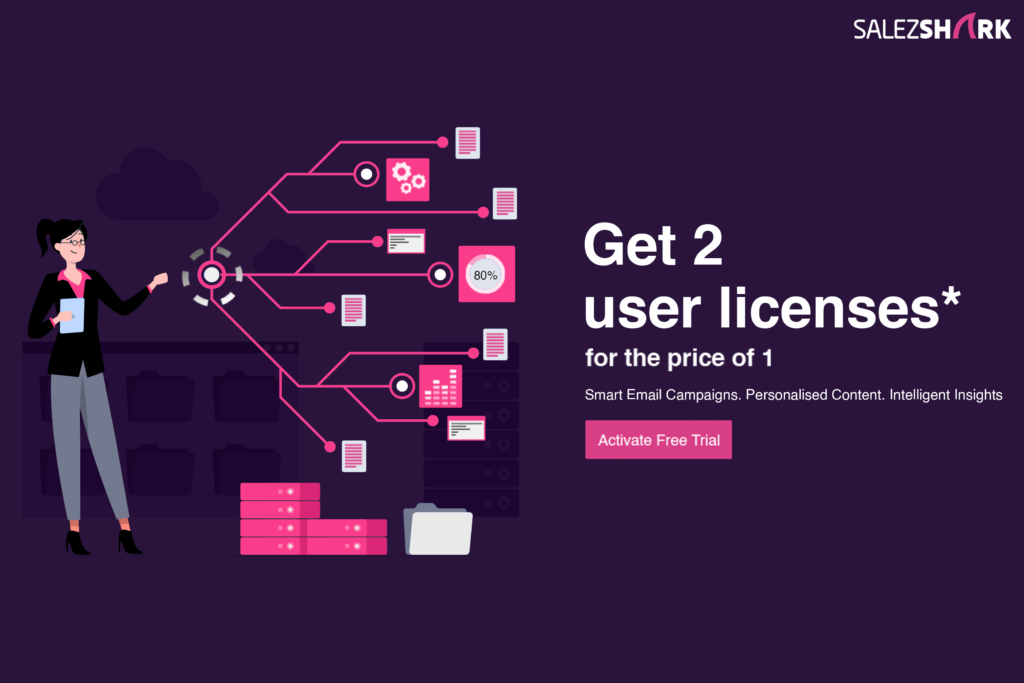 SalezShark has introduced the improvised and easy-to-use sales and marketing automation suite that helps you to connect, engage and build strong relationships with your customers like never before. It ensures you connect with the right leads with well-timed content on the right channels making your leads travel faster down the sales funnel in no time. SalezShark sales and marketing automation suite help you in various ways, let's explore.
Know your customer journey
Signing on & off multiple channels to access customer data is not an easy task. To make this job easy SalezShark sales and marketing automation suite proves out to be highly effective in giving you a 360-degree view of your customer journey. It plays a vital role in providing you a unified platform where you can streamline all your customer data in one place that offers you a 360-degree view of your customers' journey. This unified platform makes your job easy to create contacts, and update contact details such as date of entry, service tickets raised, follow-ups made, calls dialed, active social campaigns, etc. It automatically captures and records all the interactions made with past, present, and future customers, which in the end helps you to know your customer journey in detail.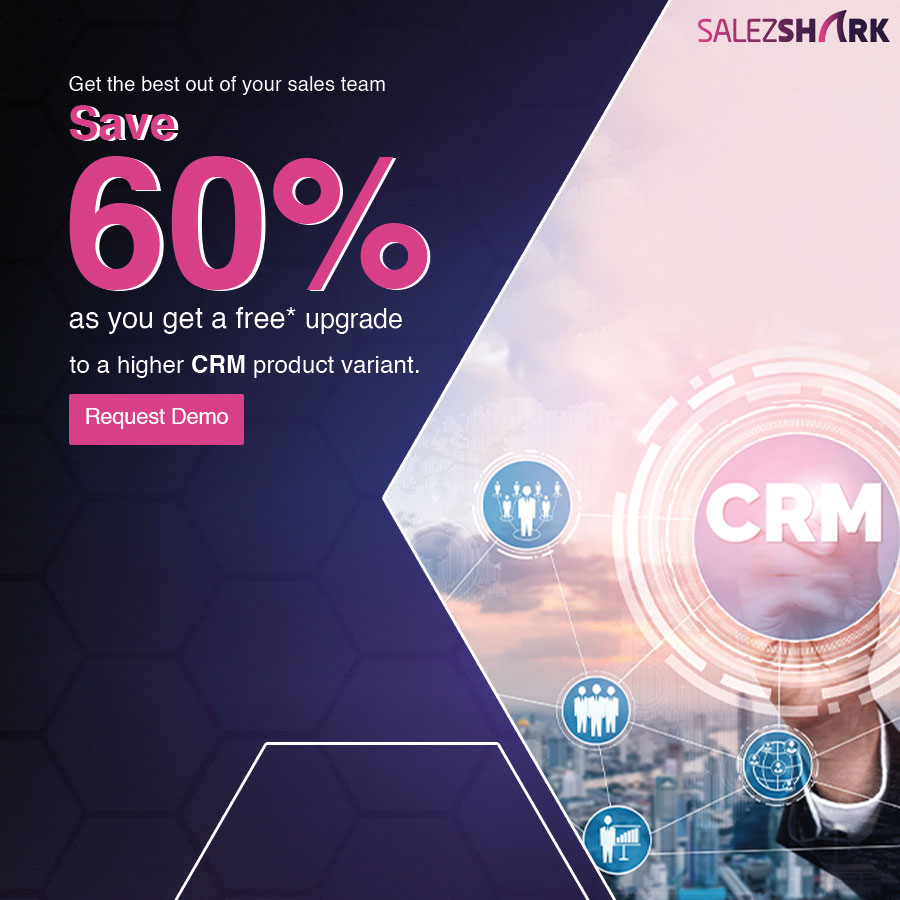 Manage your leads like never before 
It's easy to manage leads manually if the flow is low however when the flow goes high, it becomes difficult to manage leads. The chances of dropping the potential lead also go high during such times. To combat such a situation SalezShark sales and marketing automation suite comes as a savior simplifying your lead management process in a few clicks. It automatically streamlines and organizes your captured leads by segmenting them into various custom categories that makes your job easy in prioritizing the leads. It enables you to create a virtual strong sales funnel that helps you to arrange leads into the funnel based on their probability of turning into paying customers. Hence you can work on all the leads simultaneously, and the chances of dropping any lead become almost zero.
SalezShark automates your entire marketing process in a few clicks. It enables you to get access to some smart data-driven insights on your promising buyers and existing customers' buying preferences, behavior, needs, and expectations. Hence by contemplating these smart data-driven insights, you can design marketing campaigns and marketing pitches for the products and services that meet the needs and expectations of your target audience. It enables you to draft and send the right message at the right time to your target audience. It automates your entire email marketing process and helps you to create action-oriented email marketing campaigns by giving an option to keep relevant calls to action & hyperlinks in the email drafts. It helps you to create mass email marketing campaigns in a few clicks by using highly customized & readymade email templates that save a lot of productive hours.
Keep every customer interaction intact
Right from lead generation to lead conversion, you make multiple interactions with customers through email, calls, etc. Hence, it becomes too difficult to keep a record of these interactions manually. Especially while making these interactions via dialing calls and juggling between your desktop and mobile phones while interacting with customers is not an easy job. Hereby deploying SalezShark you can dial calls directly from the system itself and also all the calls get recorded automatically which enhances customer interaction traceability.                             
Get real-time alerts 
SalezShark sales and marketing automation suite provide you some real-time alerts on the performance of your marketing campaigns such as email marketing campaigns that enables you to analyze the effectiveness of your marketing emails like its open rate, click rate, bounce rate, and subscription rate. These real-time alerts are very helpful as you can learn what went wrong in any email marketing campaign and based on that you can plan future marketing campaigns efficiently.
So, don't wait anymore SalezShark is here with a few awesome deals where you can get 2 user licenses of SalezShark ConnectPlus for the price of 1 (offer valid for first 100 sign-ups); also save 60% on our product SalesShark Engage as you get a free upgrade to a higher CRM product variant.