SalezShark CRM (customer relationship management) is one of the effective CRMs that help businesses in not only managing customer databases but also streamlining day-to-day sales and marketing activities seamlessly. The reason why you should buy this CRM software is it harnesses the power of advanced technology like Artificial Intelligence (AI) that offers innovative solutions to various issues and challenges businesses face in driving the sales and marketing process. The integrated Artificial Intelligence (AI) of SalezShark CRM software enables you to reveal your target audiences' buying behavior and preferences that help in resonating with the needs and expectations of buyers and showcase products and services as solutions to buyers' issues and challenges. The algorithms offered by this CRM software offer numerous benefits to your business that help in driving lead generation, customizing marketing campaigns, accelerating the sales cycle, and lowering the cost of support calls. Let's explore in detail why you should buy SalezShark CRM software.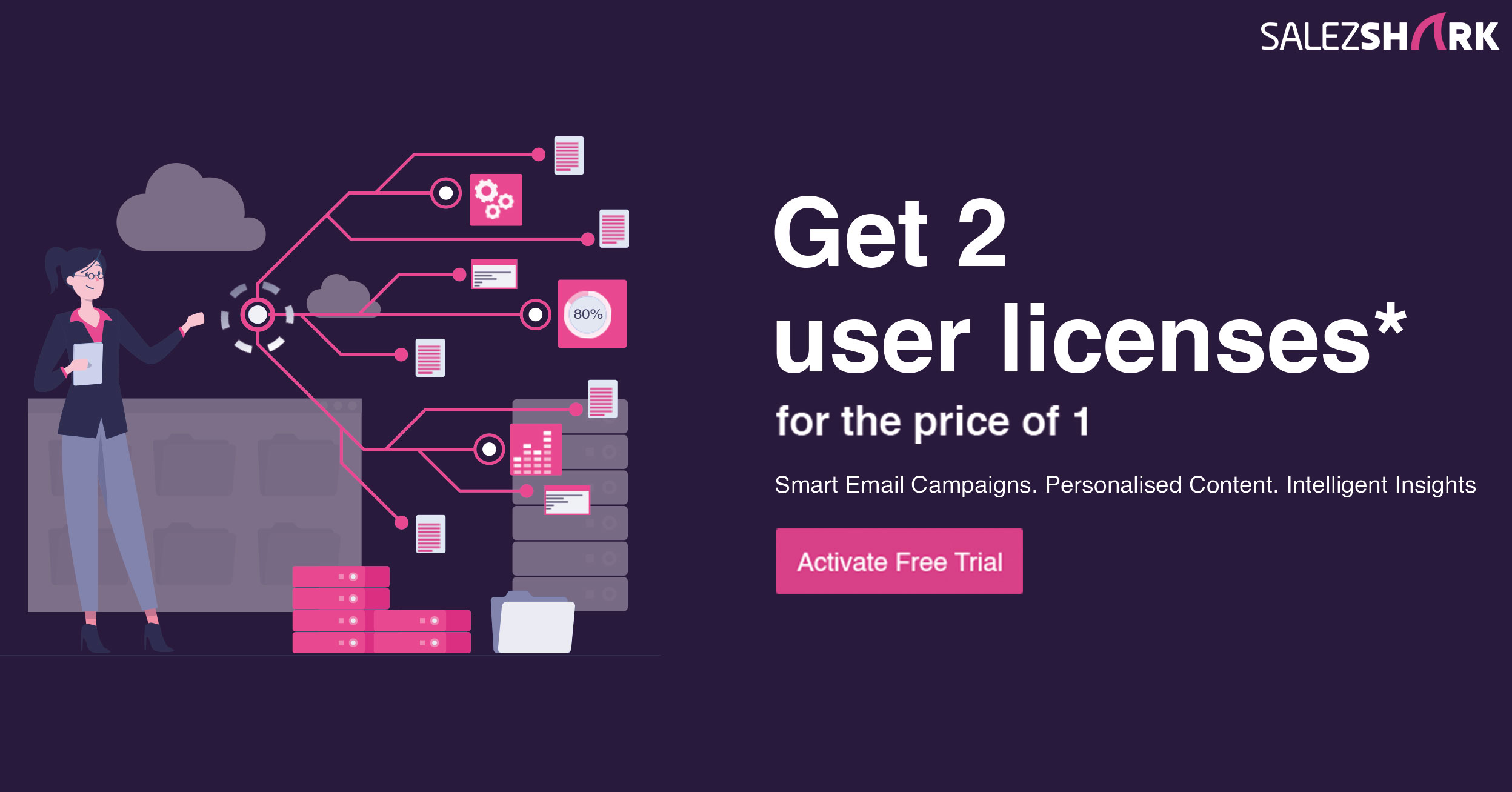 Automate Lead Capturing Process 
SalezShark CRM software offers great help in capturing more leads in less time. It completely automates the process of lead capturing that minimizes the chances of missing out on any lead. Manually capturing leads from multiple sources like websites, web forms, chat, IVR, emails, etc. require you to sign in on multiple portals individually which takes a lot of time. However by deploying SalezShark CRM software the entire lead capturing process gets automated and all the leads get automatically captured into the CRM from multiple sources like websites, web forms, chat, IVR, emails, etc. that saves you time and you can start building a relationship with leads in no time. 
Automate & Personalize Email Marketing Campaigns
Another reason you should buy SalezShark CRM software is it enables you to automate and personalize your email marketing campaigns in a few clicks. It empowers to draft and send highly personalized email marketing campaigns in no time by using highly customized and ready-to-use email templates integrated with SalezShark CRM. By leveraging these customized email templates you can build mass email marketing campaigns with a touch of personalization that ensures every email recipient receives email addressing with his/her first name that results in building a personalized relationship with leads and existing customers.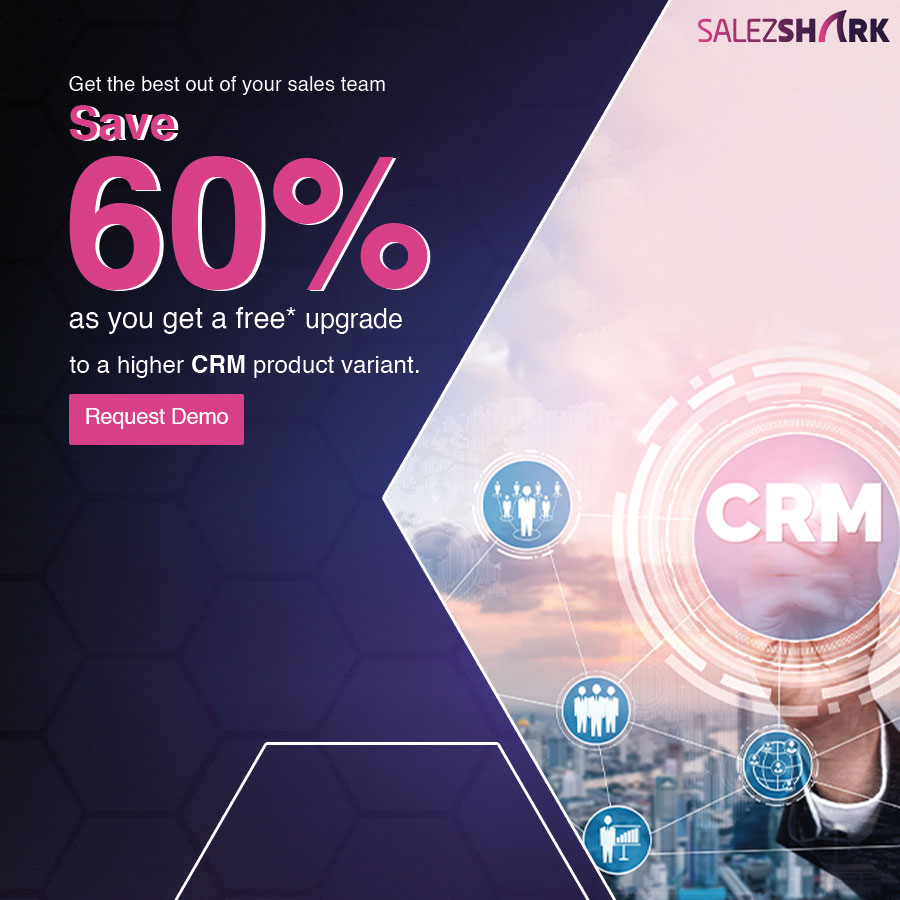 One more reason to buy SalezShark CRM software is it amplifies your lead conversion too. It helps you to streamline and manage the entire lead management process by automating it completely. It helps you to set any rule or a parameter that as a result every time any lead gets captured; gets a score and also gets assigned to the most appropriate sales executives which saves a lot of time. It also enables you to keep a track of every customer interaction that helps in prioritizing the leads and hence the lead conversion gets better. 
Fuel Overall Productivity
By deploying this CRM software it enables you to automate your daily lengthy and tedious manual sales tasks in a few clicks. As a result, it boosts their daily productivity and overall sales efficiency. It allows you to dial calls directly from the system so no need to juggle between your system and telephone. It also helps you to schedule follow-up calls and you can set reminders that not only saves your time but also in less time you can do more work in a planned manner.  
Forecast Sales Accurately
Last but not least the reason you should buy SalezShark CRM software is it helps you to forecast sales accurately by offering a feature of creating a visual sales funnel into the CRM. By arranging the leads into the sales funnel you can close more deals in less time by analyzing the position of leads in the sales funnel. Based on the position of leads you can prioritize leads and can also calculate the expected amount which can be generated from those leads. Hence the process of sales forecasting gets more accurate.