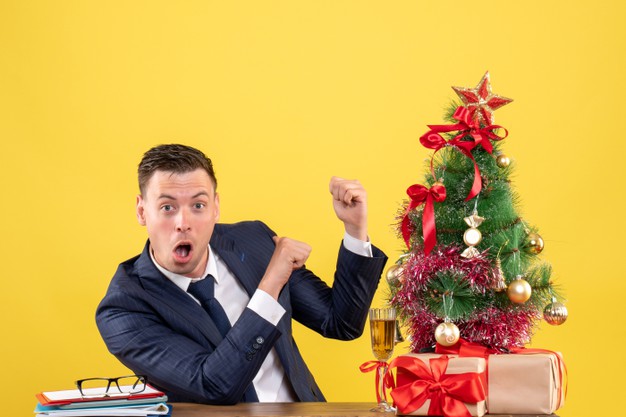 The busy holiday season is officially here and as every brand gears up for the holiday offer, it's important for you as well to utilize this holiday season for Christmas & New Year campaign planning, especially when it comes to Customer Relationship Management or CRM. We are about to bid adieu to 2020 in the next few weeks until the end of the first week in 2021 is a great time to plan for the New Year. To fine-tune your holiday and New Year sales strategies you can make the most out of SalezShark Christmas CRM deals that can help you to maximize sales. Get SalezShark Pro & Enterprise plan that comes with multiple dashboards, email sync, sales forecasting, lead management, target assignment, and many more features in a single discount funnel. Have a look at various features of SalezShark CRM that simplify:
Lead Management
Simplify your lead management process with SalezShark CRM empowering you to get a 360-degree view of your leads. Keep a track of all sorts of activities made with leads by signing-in on a unified platform. Identify, capture, and evaluate your leads to create better sales & marketing pitch.
Account & Contact Management
Organize your leads by contacting them and convert them into account. An Account is referred to as the organization name your point of contact belongs to, and under Account, there can be several contacts.
Opportunity & Sales Tracking
Create more opportunities by tacking sales effectively with SalezShark CRM. Opportunity is nothing but any lead with the potential of making a purchase. Create a sales funnel and arrange all your potential opportunities into it that helps you in analyzing the probability of their conversion.
Sales Forecasting
Make sales forecasting accurate and effective with SalezShark CRM. In a few clicks, know the expected revenue that can be generated from the potential leads.
Create and drive personalized email marketing campaigns that resonate with the needs and expectations of your target audience. Schedule & manage follow-up emails & reminders helping you to be in touch with leads & existing customers constantly.
Lead generation via multiple sources
Generate and capture more leads in less time by creating Landing Pages with SalezShark CRM helping in generating relevant leads and capture leads automatically from multiple sources such as email marketing campaigns, website, chat & telephony.
Campaign 360°
Analyze the performance of your sales & marketing campaigns with the SalezShark campaign 360° feature. Get the detailed performance report of your email marketing campaign entailing its open rate, click rate, drop rate, & bounce rate.
Campaign Scheduler
Schedule your marketing activities with the SalezShark Campaign Scheduler feature that primarily involves the marketing calendar planning in advance and scheduling email marketing campaigns for specific events or dates.
So, what are you waiting for Christmas? Grab the exclusive Christmas offers on CRM software now. SalezShark Christmas CRM deals can help you in availing an awesome deal of buy 2 user licenses & get 2 user licenses absolutely FREE. You just need to sign-up for a free trial account and our CRM sales experts are there to help you with the most suitable CRM package that resonates with your business needs.
Merry Christmas!