The end of the year 2020 is here and New Year 2021 is a good time to renew, refocus, re-energize, and rediscover your sales and marketing strategies. In 2020 if your sales and marketing efforts were sluggish then utilize this time of New Year to take your brand success to the next level with SalezShark CRM. Let's explore how SalezShark can help you to start the New Year off right by reinventing the way of driving sales & marketing effortlessly.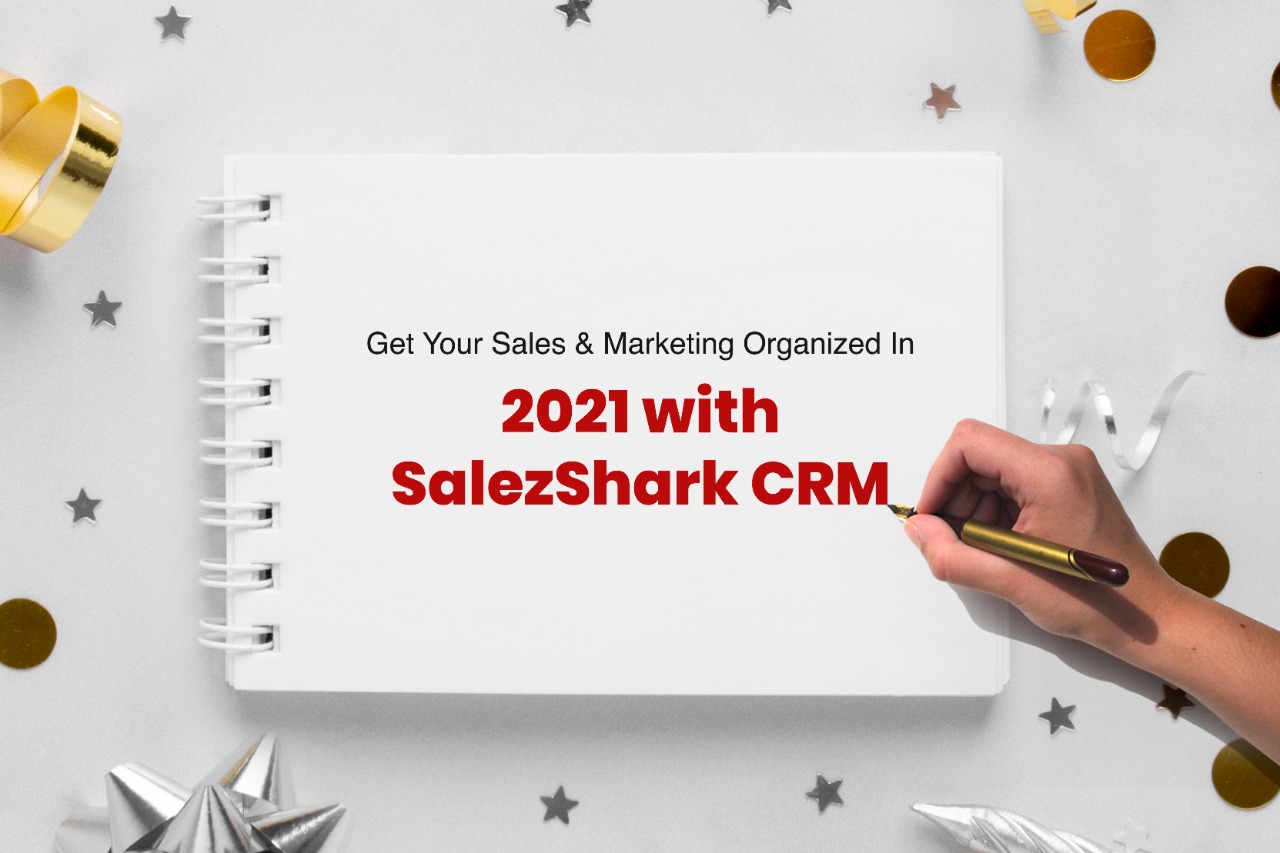 This New Year if you wish to formulate effective sales and marketing strategies & generate high revenue then you must use SalezShark CRM to align your sales and marketing teams. It enhances seamless communication among the sales & marketing teams by offering them a unified portal which brings transparency among them and leads to the formation of a strong sales pipeline. The sales pipeline formed with the coordination of sales & marketing teams fills the gaps between the expectations & results that enable the sales & marketing teams to achieve business objectives within the allocated budget.
Automate Daily Sales & Marketing Activities
SalezShark CRM brings the power of automation into your business and automates your lengthy and tedious sales & marketing activities in a few clicks. It enables your sales and marketing team to capture & track every customer interaction and update it on a real-time basis. It also simplifies their job in importing the data accurately in a few clicks without any possibilities of manual errors. Besides this, SalezShark CRM helps your sales and marketing team to automate their daily follow-ups (Chat, calls, SMS, product demos) with customers by scheduling tasks.
Amplify Sales
SalezShark CRM helps your team of sales professionals in tracking opportunities and sales pipelines while managing calendars, follow-ups, and key accounts from a unified portal. It helps them in managing all the leads together by placing them in a sales funnel that helps them in prioritizing the leads based on their chances of conversion. SalezShark CRM also makes the process of sales forecasting accurate and quick as it offers you an option to get auto-generated and consolidated sales forecast reports that can be circulated across teams in a few clicks for analysis. You can analyze these custom sales forecast reports and know the expected revenue that can be generated.
Drive Email Marketing Effectively
SalezShark CRM helps your team of marketers to send the right message at the right time by offering them an option to leverage the power of its integrated marketing automation tool. It helps your marketing professionals in automating and creating action-oriented email marketing campaigns by keeping relevant calls to action & hyperlinks. By using SalezShark CRM your team of marketers can create highly personalized email marketing campaigns that resonate with the needs and expectations of your target audience. And all of this can be done in a few clicks by using highly customized & ready-to-use email templates saving time for your marketing agents. Not only this but it also makes your marketing efforts measurable by helping you to track your emails' open rate, click rate, and bounce rate.
So, what are you waiting for? Grab the SalezShark New Year offers where you can:
Buy 2 user licenses and get 2 user licenses free
Lifetime 50% Off on SalezShark Basic Plan
Limited time offer 10 users at $10/User /month