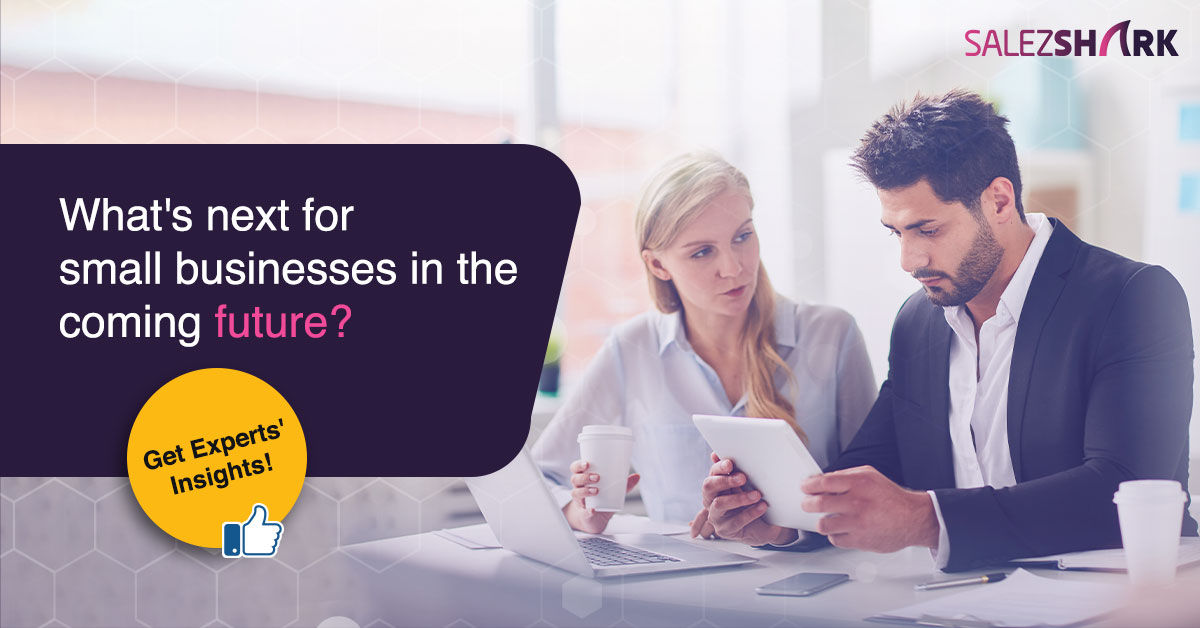 The current pandemic struggles, disruption, and other losses have inspired businesses, especially SMBs to aim at ways to get more customers. In spite of this challenging economy, the SalezShark CRM platform estimated that around 34% of small and medium businesses have been prioritizing building healthy customer relationships for a long duration. Now, how can anyone predict the future of any type of business after such an unpredictable circumstance? 
The leading SMEs can contact a reliable place like SalezShark to get the upcoming trends and powerful business insights. Customers had to become progressively digital-first in every facet of their life. If you want to make your small business highly advanced and successful, you need to be quick to understand rapidly changing customer behaviors, preferences, and expectations to fulfill them with respect to the evolving market trends.
B2B Small Business Ideas for upcoming years
New startups and small businesses must launch and grow at a faster pace. It implies that there are many opportunities for business growth by referring to innovative B2B small business ideas explored by the SalezShark team:
Web Designers

Accountants 

Digital marketer

Bookkeepers

Business plan writers

Graphic designers

Business consultants

Virtual assistant

Translation services

Social media consultants
Which one is right for you?
Every small business has a unique structure, pros, cons as well as tax consequences. So, you must be careful before choosing the one that serves right for your organization.
Next trends to define 2022 and beyond
The business world has changed a lot beyond recognition since the pandemic broke out. Every business, irrespective of its size, has been adversely affected by COVID-19, especially small businesses. Due to less budget, small enterprises have been struggling hard to survive this explosive period. The majority of the companies are making their employees work from home because of shutdowns in some parts of the world. Even many open companies have been imposed various restrictions because of the pandemic. So, now the ques is how do small businesses can grow, despite all these obstacles?
Getting to know customers better
Small businesses have an additional advantage after knowing their customers well and these customers are the real assets that become the lifeline during an economic downturn. If small businesses get to know their potential customers better during this period, they can expect 2022 to be marked by high growth. They can use the small business accounting software to analyze the products that core customers are purchasing more frequently and which products they need.
Streamlining processes
The next tip is to streamline and automate various processes to save employee time and company resources. Therefore, you need to constantly look for methods to make your small business more efficient. Automation saves both time and money that enables employees to work on growing the business revenue.
Keeping employees motivated
It's a bit obvious that the majority of the employees are worried about their future. But the pandemic has aggravated such fears to a great extent. Small businesses require to shift their focus on such employees in 2022 and beyond to help them stay motivated to improve the company's productivity. You can offer certain benefits like paid off leaves, health and retirement plans, work from home, etc. It will help your business thrive faster by developing a healthy company culture that can facilitate productiveness and foster efficiency.
Innovations and trending technology
With the great acceleration in digitization, use of technology, new forms of working will soon be sustained. The top business experts estimated that employees can move 20 to 25 times faster than running such things improving data security, creating supply-chain prolixity, and enhancing the use of advanced technologies in business operations. The recent COVID-19 crisis has increased the speed of the transition in flourishing areas including digitization and artificial intelligence by several years. It is also one of the major reasons why the SalezShark CRM software and B2B database system are highly preferred by small and medium businesses.
Remaining social
For the last 2 years, we all have been witnessing certain kinds of restrictions, especially regarding face-to-face events. This boosts the importance of social media other than ever to get in touch with important people and stay connected with them. Therefore, SMEs need a well-built social media marketing plan to meet the rising demands and expectations of customers. If small businesses try to keep their social profiles active, they can quickly interact with customers, partners, employees, and competitors to stay at the top in their clients' minds. It is high time to engage with more customers in targeted ad campaigns.
So, when are you going to adopt these awesome marketing trends to flourish your small business in 2022 and beyond?