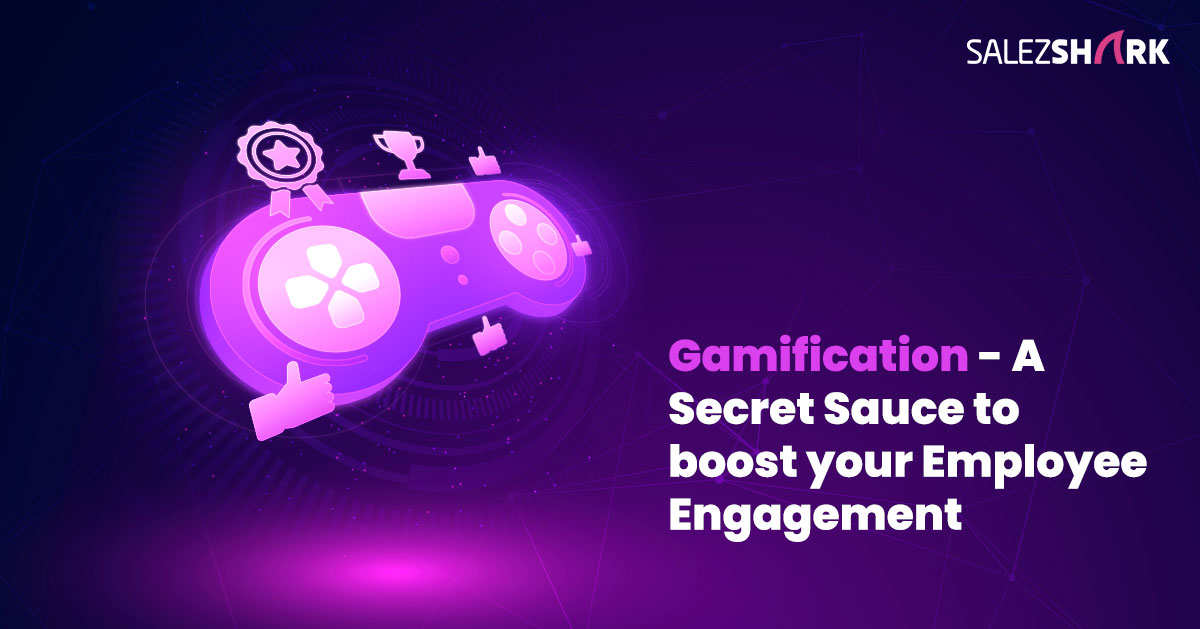 Gamification is a fantastic stress reliever and a unique gaming concept applied to any non-game situation for turning work into a game. This strategy uses a variety of gaming techniques to motivate long-term employees' engagement and satisfaction while working in your workplace.  
Gamification in the workplace is not only a fun technique to encourage employee engagement but also develops an open and learning culture. Nowadays, employees are addicted to technology no matter whether it's the latest growing software or any fun game. 
Gamification for team engagement accomplishes both employee satisfaction and organizational goals. It helps your employees to work towards real-time, measurable, meaningful targets and get upper-level feedback as those targets are achieved. After all, you can never improve your business strategy if you can't understand what your employees need and how to upskill their ideas?  
Therefore, the answer to this question is yes, gamification is a Secret Sauce to arouse your employee engagement. Let's see how?
How do gamification techniques boost employees' productivity?
Gamification has modified the job profession to great extent through various processes. It has completely transformed the dull official environment into enthusiastic activities like games for employee engagement strategies to create more understanding and form healthy relationships among them. It also enhances team collaboration by promoting creativity and building a learning environment. 
Engaged employees must know about every gamification technique to earn more points and badges. This will serve knowledge, competitions, and winning among the engaged employees. The employee's footing, self-esteem, self-sacrifice, termination, or one can respond to the framing of a situation as playing a game. The employee engagement activities are meant to improve award engagement which further leads to more productive employees in the future to attain better business results. 
High Employee Motivation
The primary objective of using Gamification is that it helps in employee engagement and, most importantly, employee satisfaction. The elements include Badges, Points, Rules, reaching higher levels, and getting feedback from the employees. It is essential to go through the rules properly and have a clear idea of the objectives to earn more Badges and points to the employee.  
Enhanced Job Performance
After completing the training procedure, this game machinery enhances the job performance of the employees. Though it is game-based learning which amplifies productivity, it improves the sales representatives and fosters the performance of an employee. The employees get to know more about the SalezShark CRM software, which helps them grow and enhance their skills for these job purposes. Some companies turn these CRM customer intelligence features into a modern and straightforward video game, for which many employees would die to work. 
Strengthens Relationships
A game's ability to bring people closer should never be underestimated by any member of the organization. When teams get a good space to work together with a lot of fun, they also develop more robustness in their working style. They will start getting involved in various tasks to improve the company's productivity and get enormous department benefits.
It will strengthen the relationships between assist leaders and workers especially if you will use adaptable gaming approaches that immediately respond to the individual demands of every employee.
Improve employee communication
One of the major causes of employee disagreement arises when employees ask for regular feedback and contact from their supervisors in businesses. By incorporating game-like aspects into the workspaces, challenges got resolved in improving employee communication.
Various challenges you may face during gamification
There are certain projects in which these gamification techniques seem to fall apart. There is a lack of communication of employees due to which this technique sometimes fails in specific workplaces. One must look after this and follow the rules and words of the manager to achieve higher team engagement and fewer chances of failures caused by gamify process. 
The training and onboarding procedure introduced in this sector using the game-based elements turn out to be more effective in uplifting employee engagement. Sometimes, it is hard to manage people to undergo this training process at the very first moment to deploy Gamification.  
Wrap Up
From this article, we can conclude that Gamification has emerged as a raging trend in this tech-evolving world. Now when you have become familiar with the advantages of gamification to boost employee engagement, you may be planning to integrate it into your working place. While enjoying the benefits of gamification projects for the workplace, you must ensure that it consolidates good design principles in the games to capture and hold employees' attention and influences them to learn by trial in a risk-free environment.
SalezShark Engage is a complete CRM suite that makes it easy to organize and grow your customer relationships with built-in sales tracking, reporting & analytics, forecasting, data visualization, and more — all in one place. Follow us on LinkedIn, Twitter & Facebook to learn about the latest sales & marketing updates!
SalezShark Connect+
is a
marketing automation solution
that helps companies to connect with the right target audience, produce more sales, build better relationships, and empower teams to close deals. Follow us on LinkedIn, Twitter & Facebook to learn more about the latest sales & marketing updates!