Customer feedback opens doors for bright opportunities for your team to have honest and healthy discussions with your customers. These conversations help customers feel like the essential components to your success. Feedbacks offer valuable insights into how to train your customer support team and product quality.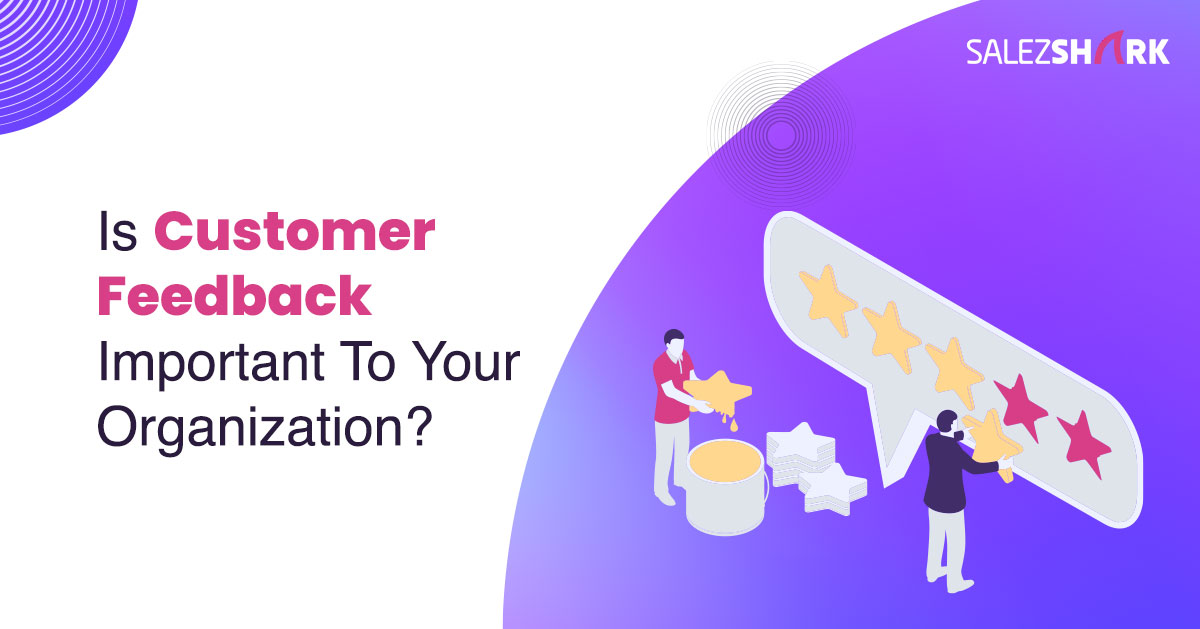 Customer feedback may harm your brand image, but they are beneficial as they contain vital information to improve the quality of your product or service in the shortest possible time. It will give you enough ideas to win your customers' hearts with your products and services. You can consider this feedback as a blessing in disguise. Hence, it will create a positive brand image in the market. That too, without investing any money in getting feedback. 
Benefits of customer feedback to the company
Customer feedback is the honest feedback of what your customer exactly feels about your product and services. It will help you understand the weakness and shortcomings associated with your products, which your competitors may use to capture the market. Let's find out why customer feedback is essential for your company.
Know your prospects better
A company often invests massive amounts for running feedback campaigns just to understand their customer's needs. Customer feedback is a free source of information that precisely tells you what your customers are looking for in your product or services. 
Improves customer loyalty
Most of the time, customers log a complaint only to get a solution that can either be compensation or a refund. Suppose your customer support team attends their call on priority and resolves their query timely. Then this way, you can create a positive impact on the customer. It will encourage him to remain loyal to your brand even after experiencing the inconvenience. 
Recognize Tiny Mistakes
There is the possibility that many customers are experiencing the same problems, but only a few have reported them. So it is essential to pay proper attention to every complaint. This can be done by developing an automated system to evaluate and transfer the issues to the concerned authority for quick solutions. Recognizing your small mistakes and providing solutions will only improve your brand reputation.
Enhance customer communication
It is the company's sole responsibility to make its communication as effective as possible. Because many times customers feel that companies don't take their concerns seriously. Therefore, the companies must encourage their customers to reach out to them with their queries and issues to help them build a long-term relationship with them.
How do analyze customer feedback?
Analyzing customer feedback is not an easy task because you will have to prioritize them according to their severity. However, not all feedbacks are of the same seriousness. As some are more frequent than others. So it is necessary to categorize them so your team can handle them more efficiently. 
Segregation of the customer feedback is very important for handling as well as tracking. Once segregated, you can keep common customer feedback in a group so that any of your team members to provide a quick resolution to the customers. This way, you can avoid passing your customer on to a series of people, which will enhance the customer's overall experience with your brand.
Another advantage of segregating customer feedback is that your team can provide faster and quality responses that will help in building more trust among the customers. The process f segregation is complicated as there can be thousands of feedbacks from various channels, and each needs to be appropriately scrutinized before keeping them in a particular category, which is impossible for any human. 
Therefore, you will require an automated system that receives customer feedback from various touchpoints, analyze them, and categorizes them. 
Wrap Up
A satisfied customer is very important for any business as he can bring more customers through his referrals. Studies have shown that customers who have complained are a more trustworthy and excellent source of reference, and as a matter of fact, 40% of new customers come from referrals. Thus, by attaining customer feedback on time, you can increase their satisfaction level.
If you have trouble dealing with customer feedback, you can use the SalezShark CRM complaint management system. It will help you manage your customer's feedback in a better and more effective manner so that your team can provide solutions in the shortest possible time, keeping the satisfaction level to the maximum.