It has been always said that we should maintain a perfect balance between our health and profession. However, the matter of fact is that it sounds too easy but difficult to maintain for many of us. Most of the organizations today from the corporate world are working on the best practices that enhance their employees' physical and mental health at the workplace. This approach is rapidly getting implemented by many organizations as it results in increased employee retention and enhanced productivity during working hours. It has also been studied that organizations that put emphasis on employees' good health are the most desirable organizations to work.
It doesn't matter how passionate you about your work. Stress is an inevitable part of the workplace. Your performance at the workplace depends on the state of your health. It has been found that you tend to fall sick more when you are physically and mentally exhausted at work. Your poor state of health adversely impacts your work resulting in decreased productivity.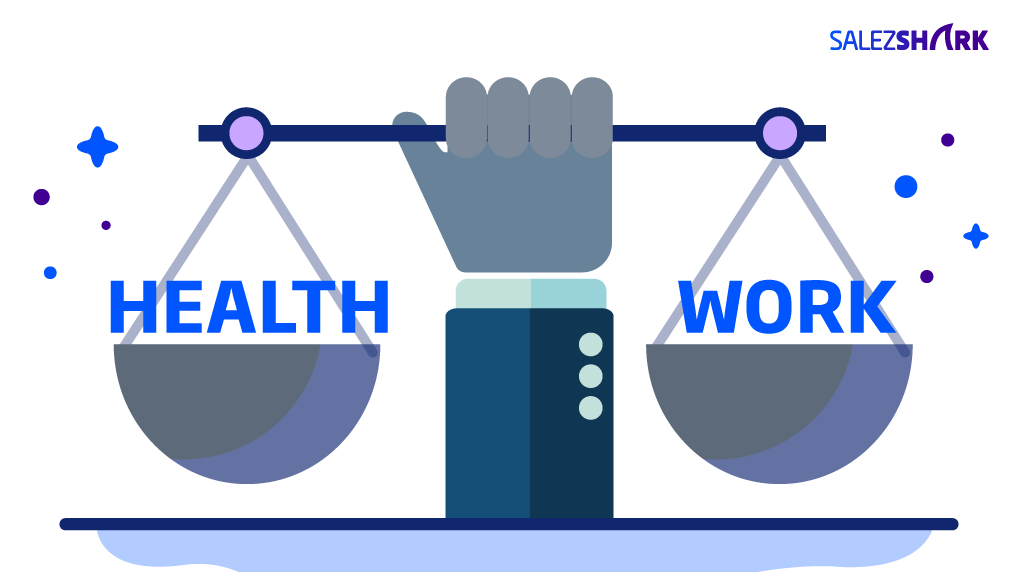 To overcome such challenges what you need to do is to just sit back, relax and introspect yourself. Ask yourself like do you remember how relaxed you felt after a great workout? Probably your muscles were tired, but at the same time, you also felt super relaxed and active. That adrenaline rush made you more active and kept you in good mood throughout the day.
Have you ever imagined what work you could have done with that refreshing feeling? You can keep the same feeling of activeness at your job too if you give some time on a break or during lunch-time by doing some physical exercise. You don't need to do much just go for a short walk outside your workplace for a few minutes to get some fresh air. This will surely help you feel energized and you can do more at work until it's time to go home while others at the workplace feeling that afternoon slump.
Here we are with some effective tips that could help you to maintain a perfect balance between your health and profession:
Take Sound Sleep: It has been advised by many doctors that one must take a sound sleep of 7 to 8 hours every day. It helps you a lot to deal with all sorts of challenges at the job. Sound sleep helps you feel less cranky at work regardless of what the day brings to you.
Never Skip Breakfast: Most of us tend to skip our breakfast in a hurry to reach the workplace. Always keep in mind that breakfast is the first meal of our day that fuels our body to work efficiently and also provides the right start for the day at work.
Exercise Regularly: It's an old adage, "A healthy mind stays in a healthy body". You must exercise regularly to keep the body fit that eventually helps you to be in a better state of mind.
Speak Your Heart Out: We all work under pressure at our workplaces. In such situations, don't keep things limited to you. Discuss your cause of stress with your managers or someone whom you think can suggest a piece of good advice. This approach of speaking your heart out helps you feel better, and you realize things are not as worst as they seem to be.
SalezShark – Sales & Marketing made better with the world's most trusted & simplest CRM system. Try SalezShark for FREE