Trusted Among Industry Leaders






SALES MANAGEMENT
Sales Automation
Automate routine sales, marketing, and support functions that take up valuable work time, giving you more time to concentrate on your customers. Create optimized workflows that help you reduce manual data entry, eliminate redundancies, and speed up your overall process.
Lead Management

Deal Management

Contact Management

Forcasting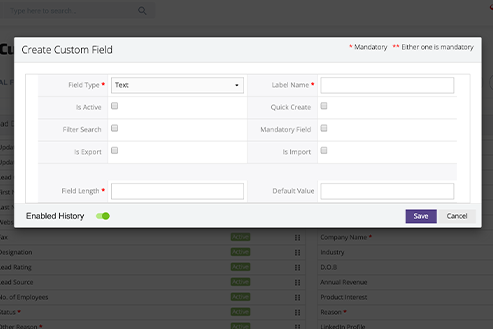 CUSTOMIZATION
Customization
Every business is unique, and your CRM should reflect that. Combine various features to mold your CRM to fit your business—the information you collect, the way you view your information, and currency used can be customized to suit your needs
Layout

Views and Filters

Custom Components

Sharing Rules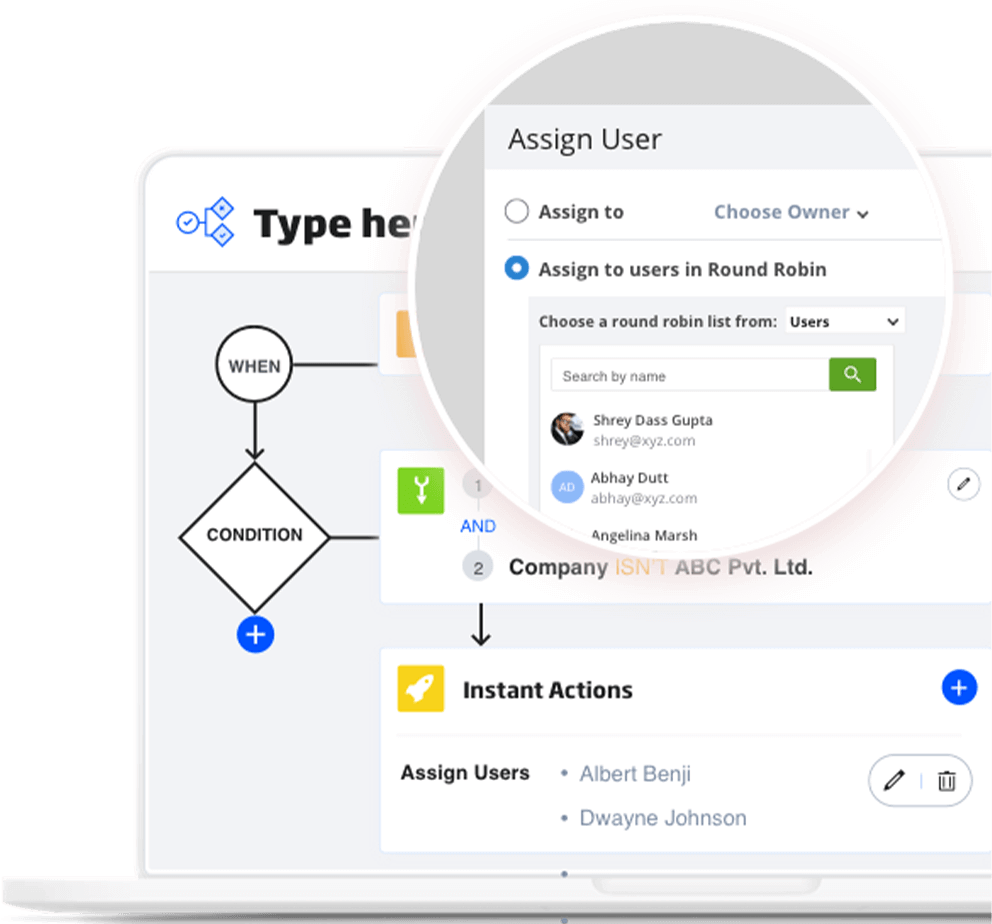 WORKFLOW RULES
Save more time with automation
Build and automate processes that connect your marketing, sales, and support teams, involve the right people, and ensure compliance from your teams at every step.
Drag-and-drop workflows

Web Notification

Instant Actions

SMS Notify
Convinced? Confused? Have Ideas?
Let's talk about what CRM can do for your business
No credit card required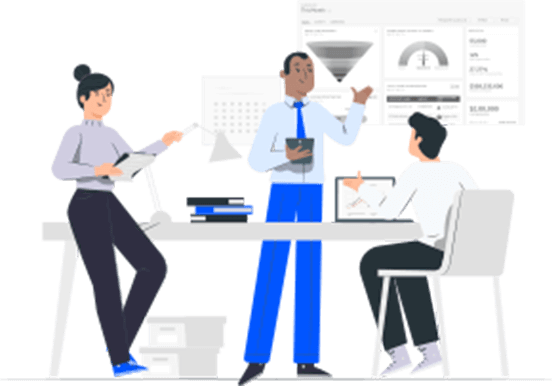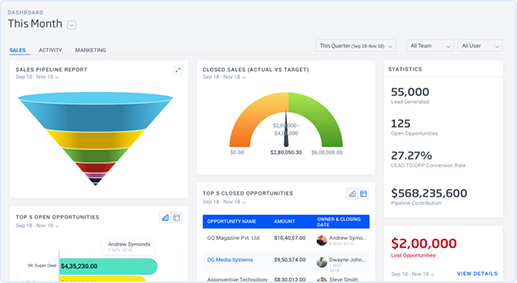 ANALYTICS AND INSIGHTS
Get real-time reports and insights
Weigh decisions based on data from across your organization, from marketing, sales, and support. Interactive dashboards provide in-depth impact analysis of every potential business decision.
Dashboard

Leaderboard

Reports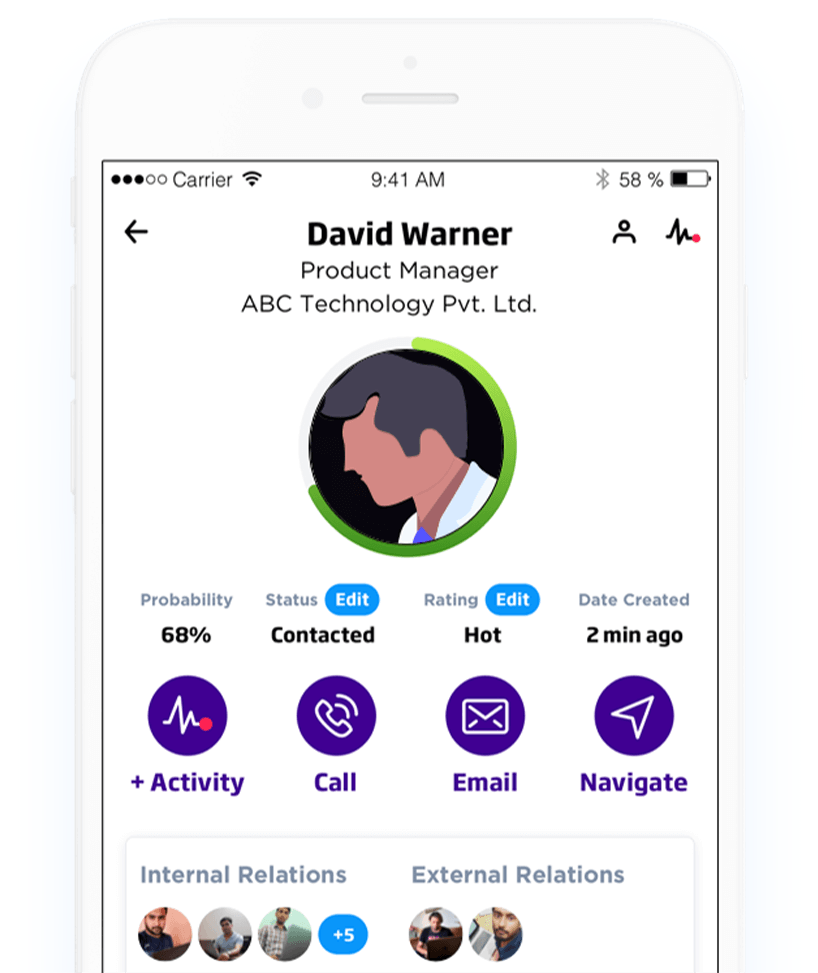 MOBILE CRM
Mobility
you can connect with your customers when you're on the move, and manage your end-to-end sales cycle.
Real-time Sales Insights on your finger tips

Record Realtime Activities on the Go

Find prospects nearby
Why Choose
SalezShark CRM
Simple, straightforward user interface with a minimal learning curve

Deployment, consultation, onboarding, & training programs to help you get started smoothly

Fully extensible developer platform that facilitates tighter integration of CRM with external systems and applications

Flexible, month-to-month contracts supported by transparent pricing plans

Migration wizard to easily import data from spreadsheets or other CRM systems

Sell on the go with our award-winning CRM apps for both iOS and Android
Tightly integrated with the
business apps you use every day
No credit card required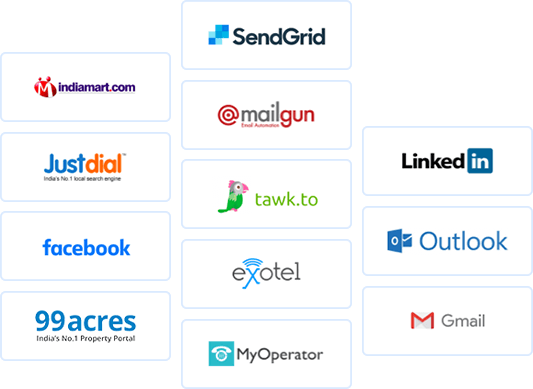 What Our Clients Say
I have had exceptional service from SalezShark Connect after struggling with the complex & expensive marketing tool for 10 months.
I have experienced handhold support at every step of my usage journey. I would highly recommend them to everyone.
Sr. Marketing Manager
Legal Services
SalezShark Connect is intuitive to use, and well laid out. Their support system is available 24/7 on mail, calls & chat.
The easy accessibility of tracking engaged visitors, new leads and clients is a blessing for us to serve our customers more efficiently.
Sales Head
Travel & Tourism
The tool is indeed simplest and fabulous to use.
It makes our communication look professional and at the same time provides detailed analysis and reports that assist us in tracking the engagement.
Content Strategist
Digital Agency
We really appreciate the contribution of SalezShark Connect in helping us to become 'automated' in our marketing initiatives.
The workflow automations are well-versed and replaced my 5 other existing tools for being connected with both customers and new leads.
Start selling smarter, better and faster
No credit card required