Compare The 3 Best Marketing Software, 2023 Edition!
With over 2000+ marketing software out there, it can hard to find the best for your business! Thankfully, we at SalezShark, have boiled it down to a handful of industry leaders and rising stars to make your job easier. So sit back, relax, and compare away to find the best marketing software for you!
Compare SalezShark & Other CRMs
With SalezShark CRM, save up to
Compare SalezShark To Other Providers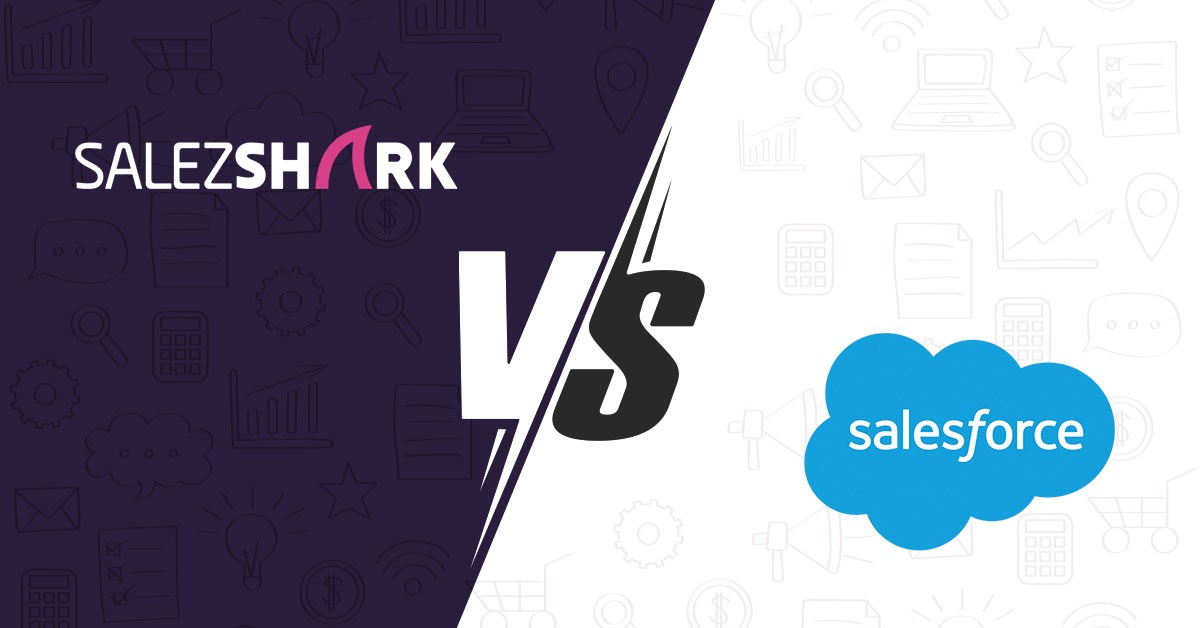 SalezShark vs. Salesforce
Getting to the bottom of customer relationship management (CRM) software to pick out the best one for your business can be troublesome for you.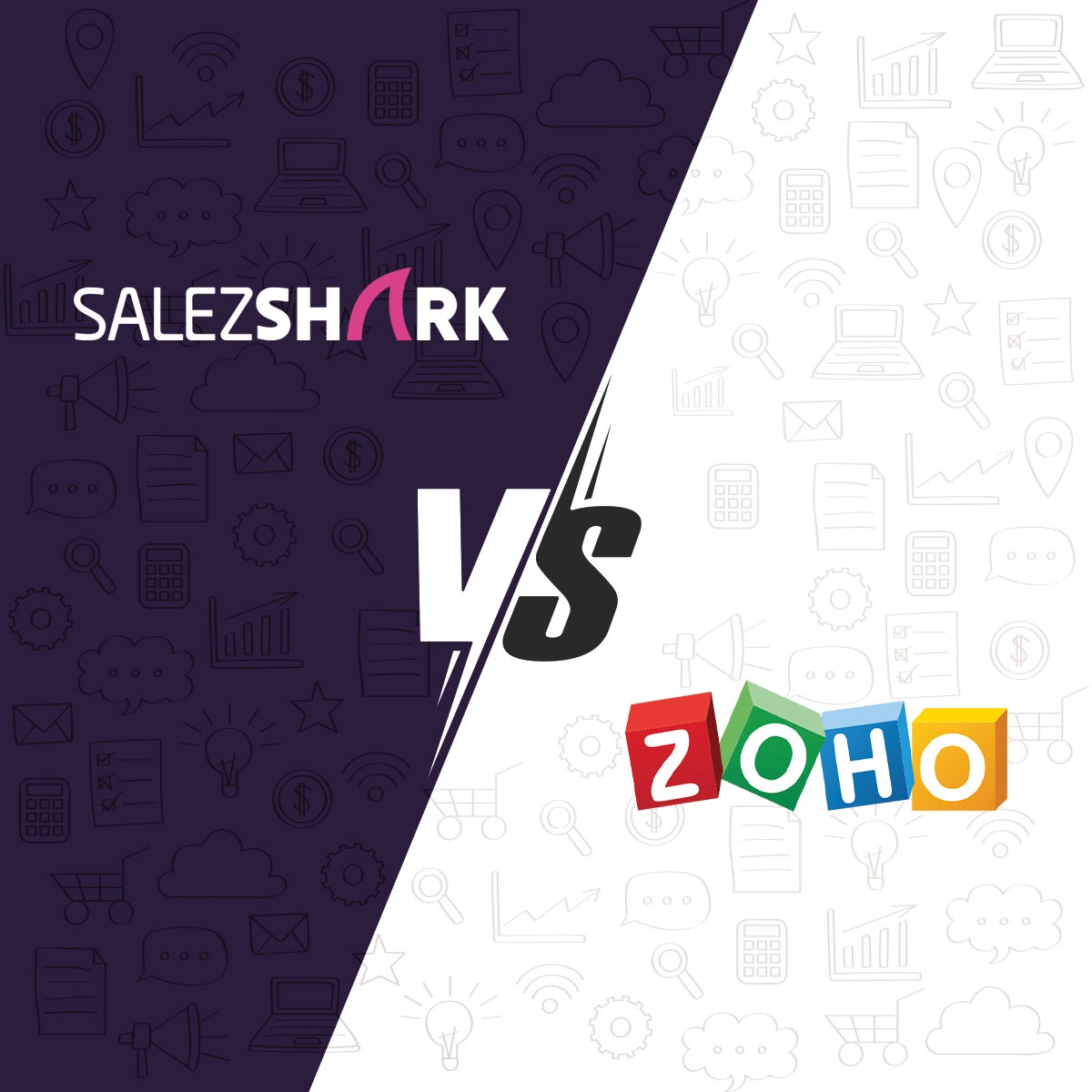 If you are also searching for the best CRM software that matches your business requirements and budget, then 
SalezShark's support team is equally prompt and efficient. I'd continue to use it and happy to recommend it to friends and colleagues.
Three words: Simple. Affordable. Accessible.
From artificial intelligence powered automation tools to task management and detailed marketing reports, SalezShark offers it all, together with 24/7 customer service. And if you don't even feel like risking 40 bucks, no worries, you can start free by taking our trial from below.
SalezShark Connect+ At A Glance
Integrate our CRM with any of the other platforms you want. Zapier, Mail-Gun, Gmail, Outlook, LinkedIn, MyOperator, etc.
And if you need a specific integration, contact our 24/7 team to help you set it up.
Create your own data. Use our LinkedIn extension to crawl LinkedIn email ids en-masse and import them directly into SalezShark.
All The Marketing You Will Ever Need!
Emails are not enough. Schedule, optimize, and automate across text, email, social media, and more.
15M+ Verified B2B Database
Find more than 15M+ B2B prospects to connect with through our 100% verified list of leads.
Real-Time Analytics & 24/7 Service
Measure marketing efforts & calculate productivity to optimize your outreach efforts and generate leads.
No Risk. Possibly 100% Reward. Learn how to use a top CRM software in under 15 minutes!
What The Customers Are Saying?
"Team SalezShark's commitment to honesty, integrity, and helping my business realize it's potential makes it one of the best CRM software systems around in my opinion."
National Sales Manager, Pharmaceutical Company
"The tool is indeed simplest and fabulous to use. It makes our communications look professional at the same providing detailed reports (for tracking engagement)"
Content Strategies, Digital Agency
Learn all about business & marketing on our blog
Identifying marketing qualified leads, turning them into paying customers and keeping a track of client engagement are a few major objectives of any size of business – small, medium, or large. It doesn't matter whether your business falls under the b2b or b2c landscape, the strategies you need to drive marketing effectively are almost similar. Driving day-to-day marketing activities manually consumes a lot of productive hours and also invites many human-bound errors. 
Frequently Asked Questions (FAQs)
Why do I need a marketing software?
If you're like most business owners, you wear a lot of hats. You're the CEO, CFO, and CMO all rolled into one. But there's only so much time in a day, and something has to give. That's where marketing software comes in. It can help you automate repetitive tasks so you can focus on the big picture. For example, let's say you want to launch a new product. With marketing software, you can create a automated campaign that includes email drip campaigns, social media posts, and retargeting ads. All you have to do is set it up once and let it run in the background while you focus on other things. In other words, marketing software is like having an extra set of hands to help with your marketing efforts. And who doesn't need an extra set of hands these days?
Difference between sales and marketing software?
To the untrained eye, sales and marketing software may seem like two sides of the same coin. After all, both types of software aim to help businesses increase their revenue. However, there are some key differences between the two that are worth considering. Sales software is typically focused on managing customer relationships and tracking sales data. On the other hand, marketing software is geared towards generating leads and analyzing marketing campaigns. As a result, each type of software serves a different purpose within a business. While sales software is essential for closing deals, marketing software is necessary for driving growth. Ultimately, both types of software are important for ensuring that a business runs smoothly and efficiently.
What is special but SalezShark marketing software?
There's no sugar-coating it: marketing is hard work. It's a complex and ever-changing field, and keeping up with the latest trends can feel like a full-time job. That's where SalezShark comes in. SalezShark is marketing software that makes it easy to stay on top of the latest trends and strategies. With SalezShark, you can quickly and easily create targeted marketing campaigns, track your results, and adjust your approach on the fly. In short, SalezShark gives you the power to take your marketing game to the next level. So what are you waiting for? Give SalezShark a try today!
What if I need customer marketing solutions?
No worries. At Salezhark, we also custom-built solutions for our clients based on their needs and requirements. If you are one of them, please reach out to our sales team here and we will get you sorted.
How do I know when I need a marketing software?
If you're like most business owners, you probably have a love-hate relationship with marketing. On the one hand, you know it's essential for driving growth and generating leads. On the other hand, it can be time-consuming and expensive. So how do you know when it's time to take your marketing to the next level with software? Here are four telltale signs:
1. You're relying on manual processes: If you're still relying on paper-based or manual processes for your marketing, it's time to upgrade to an automated system. Not only will this save you time and money, but it will also help you to achieve greater accuracy and consistency in your marketing campaigns.
2. You're struggling to keep track of data: As your business grows, so does the amount of data you need to keep track of. If you're finding it difficult to stay on top of your customer data, marketing software can help. By automating data entry and tracking, you can free up your time to focus on more strategic tasks.
3. You're not seeing results from your campaigns: Are your marketing campaigns falling flat? If you're not seeing the ROI you want, it could be time to invest in new software. Marketing software can help you to segment your audience, target your campaigns more effectively, and measure results so that you can continually improve your performance.
4. You don't have enough time: Let's face it: most business owners are stretched thin as it is. If you don't have enough hours in the day to devote to marketing, software can help by automate key tasks such as email marketing, social media monitoring, and lead generation.
If any of these sound familiar, it might be time to consider investing in marketing software. By automating key tasks and improving efficiency, marketing software can help you free up your Time to focus on more strategic tasks and grow your business.