Elevate customer engagement & company revenue with SalezShark Engage CRM software
Lead Management

Capture & manage leads automatically with ready integration, customization, rule-based automation, & quick actions facilitating effective lead nurturing.

Account & Contact Management

Create accounts with multiple contacts & opportunities to track every interaction made within the account & to empower users with productive insights to build better relationships.

Sales Dashboard

Gets access to real-time business performance indicators using graphs, charts, tables, etc. on the sales dashboard. Offering a quick & easy way to measure & develop analytics for business reporting.

Leaderboard

A gamification technique to motivate your sales teams & helps you to amplify sales activities by allowing you to check real-time sales and activity and activity performance.

Run Email follow-up campaigns

Run email follow-up campaigns directly from the system to build relationships with prospects and existing customers with the right message at the right time.

Standard & Custom Reports

Get auto-generated reports entailing the real-time insights of business performance in a timely manner without imparting additional e orts in a timely manner without imparting additional efforts.
Are you new to CRM & still confused?
Get in touch with SalezShark Engage CRM experts now
Book a Demo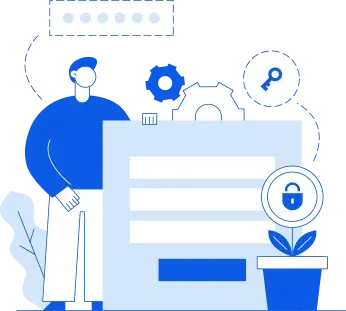 SalezShark also simplifies your email marketing with its Connect+ Marketing Automation Suite
Email Marketing

Reinvent your entire customer experience by not only automating your email marketing process but create compelling emails that resonate with the needs & expectations of your target audience.

Pre-saved Templates

Get access to a wide range of pre-saved email templates that are highly customizable & help in creating highly personalized emails that resonate with the pain points of your customers.

Campaign 360° (Email Analytics)

Analyze your email marketing campaign performance by tracking & downloading its list of active receivers & know the open rate, click rate, drop rate, & bounce rate of emails.

Integrated B2B database

Create a smart list of email addresses from the integrated b2b database of SalezShark entailing the most relevant contacts of various companies and executives.

Landing Pages

Create highly responsive landing pages from the system in a few clicks. By leveraging the drag and drop designer functionality, landing pages can be created without putting many efforts.

Campaign Scheduler

Plan your marketing calendar in advance & schedule your business marketing campaigns for specific dates or events based on different geographic locations to achieve high open & click rates.
Make prospecting painless & marketing magnetic
Try Connect+ marketing automation suite