Trusted Among Industry Leaders






Meet The Customers Where They Are
Give your team a platform they will actually want to use. Send omnichannel campaigns across emails, SMS, and social media under 60 seconds. And consolidate all customer queries from all channel under one roof to respond to each one without bouncing back and forth between platforms.
Greater reach
Find your customers before they find you. Facebook, Instagram, Linkedin, SMS, text, and more.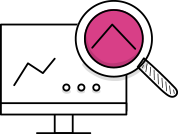 Increase conversions
Amplify conversions with personalized interactions, automated and customized follow-ups, and beatiful pre-built templates.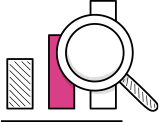 Make announcements
Do you want to run an special holiday offer site-wide and across social media? Trigger the right messages at the right time with SalezShark.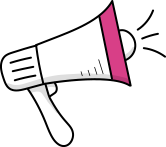 Analyze & Optimize
What follows marketing? Sales! Analyze and segment incoming leads by channel and close them where they reside, all from a single dashboard.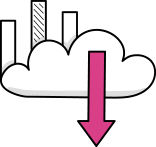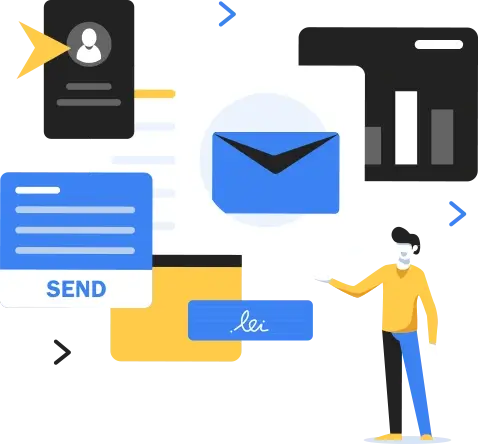 PERSONALIZED EMAILS
Reach The Inbox Across Every Email Provider
Select from over 100+ pre-built templates, schedule emails, automate & customize follow-ups, get detailed analytics on engagement, and much much more.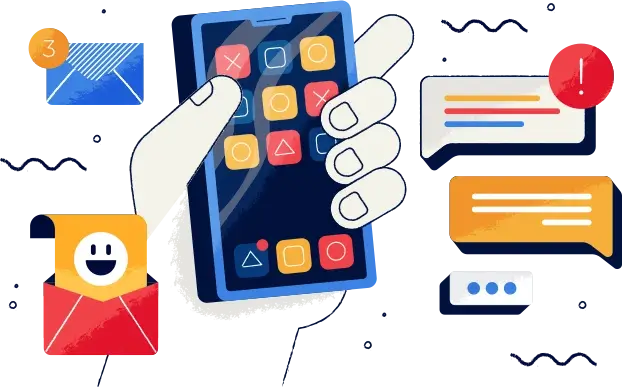 SOCIAL MEDIA
Every Social Media Channel, One Button
Post engaging content, use hashtags, give shout-outs and more across every social media channel at the push of a button.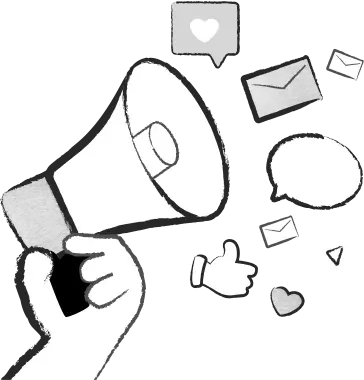 Proactively engage with your audience across channels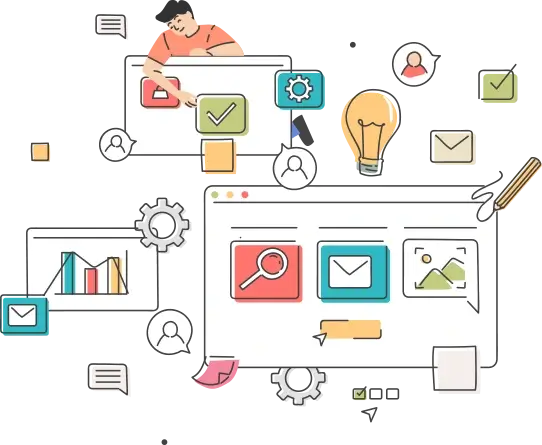 LANDING PAGES
Deliver exceptional experiences across the web
Bring time back in your day by using prebuilt templates to build exceptional and fully customizable landing pages for your brand. Capture all leads in a cetralized location and then reach out using omnichannel outbound marketing tools.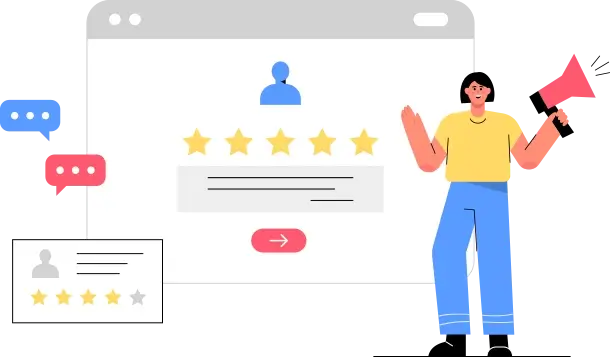 SMS & WHATSAPP
Discover phone numbers & reach out via SMS/Whatsapp
Discover Phone Numbers & Reach Out Using En-masse SMS/Whatsapp Marketing Tools
Take a look at what our clients have to say

Using SalezShark Connect+ as our campaign platform was a game-changer for us. With SalezShark's' user-friendly interface and powerful features, we saw a remarkable increase in our campaign's reach and engagement. It allowed us to target the right audience effectively, resulting in a 30% boost in lead generation and a 20% increase in conversion rates.
Chayanika Bhattacharya
Co-Founder - 1HR.market

We were facing several challenges in our marketing efforts, from acquiring a targeted industry-specific database to finding a user-friendly email marketing solution. SalezShark stepped in as the solution to all these challenges, providing us with the tools and expertise needed to streamline our sales and marketing endeavours.
Navin Khaware
AVP-Sales at Check An Invoice

I have had exceptional service from SalezShark Connect after struggling with the complex & expensive marketing tool for 10 months. I have experienced handhold support at every step of my usage journey. I would highly recommend them to everyone.
Sr. Marketing Manager
Legal Services

SalezShark Connect is intuitive to use, and well laid out. Their support system is available 24/7 on mail, calls & chat. The easy accessibility of tracking engaged visitors, new leads and clients is a blessing for us to serve our customers more efficiently.
Sales Head
Travel & Tourism

The tool is indeed simplest and fabulous to use. It makes our communication look professional and at the same time provides detailed analysis and reports that assist us in tracking the engagement.
Content Strategist
Digital Agency

We really appreciate the contribution of SalezShark Connect in helping us to become 'automated' in our marketing initiatives. The workflow automations are well-versed and replaced my 5 other existing tools for being connected with both customers and new leads.
CMO
Real Estate Company
Leave all-in-one behind
14-day free trial

No credit card required
Frequently Asked Questions
What is Omnichannel?
Omnichannel is a term used in marketing to describe a seamless approach to the customer experience that gives customers the freedom to move between channels without losing sight of the journey as a whole. In an omnichannel strategy, each channel works together to create a cohesive customer experience, with the goal of meeting customer needs in any situation. This can be contrasted with a multichannel approach, in which each channel is treated as its own individual entity. While omnichannel has become a buzzword in recent years, its principles are not new. In fact, many companies have been using omnichannel approaches for decades, even if they didn't have a name for it. However, as technology has evolved, omnichannel has become more important than ever in delivering an exceptional customer experience. With the right strategy, omnichannel can help businesses build brand loyalty, drive sales, and improve customer satisfaction.
What is Omnichannel marketing?
Omnichannel marketing is a term that is used to describe a coordinated approach to marketing that takes into account the fact that customers are now interacting with brands across a range of different channels. This could include everything from traditional channels like television and print, to digital channels like social media and email, to newer channels like conversational AI. The key characteristic of omnichannel marketing is that it seeks to create a seamless experience for the customer, no matter which channel they are using. This means providing consistent messaging and branding, and making it easy for customers to move between channels without losing track of their journey. By taking an omnichannel approach, businesses can ensure that they are meeting customers where they are, and providing them with the best possible experience.
Omnichannel vs multichannel?
Multichannel marketing refers to the practice of engaging customers through multiple channels, such as in-store, online, through social media, etc. The advantage of this approach is that it allows businesses to reach a larger number of potential customers. However, the downside is that it can be difficult to provide a consistent experience across all channels.
Omnichannel marketing takes a more holistic approach, focusing on creating a seamless customer experience regardless of the channel being used. This can be more difficult to implement than multichannel marketing, but it can lead to higher customer satisfaction and loyalty levels. Ultimately, the decision of which approach to take depends on the specific needs and goals of your business.
How can my business benefit from omnichannel marketing?
In today's competitive marketplace, businesses need to find ways to stand out from the crowd. Traditional marketing methods are no longer enough; instead, businesses must adopt an omnichannel approach to marketing. By using a combination of online and offline channels, businesses can reach a wider audience and build better relationships with their customers. In addition, omnichannel marketing helps to create a more seamless customer experience, leading to higher levels of satisfaction and loyalty. With so many benefits, it's clear that businesses need to start using omnichannel marketing if they want to stay ahead of the competition.
Why should I use SalezShark's omnichannel tools?
Because, unlike other sales and marketing tool providers, we have a goal in mind: Making sales and marketing simple, accessible, and affordable. Our founders have firsthand experience with being unable to use marketing tools during the start of their entrepreneurial journeys due to a limited budget, and when they finally could afford them, being overwhelmed by the complexity of the software.
We don't want you go through the same things. We are dedicated to your success, which means no hidden pricing, 24/7 customer support, dedicated point of contact for customers, and even custom solutions if needed. Just give us a shot because why not? And you can start free.