Trusted Among Industry Leaders






Build a path for your email subscribers
with marketing automations
Too many email marketing automation tools get in your way. Salezshark Connect+ automations tool is easy-to-use. With our visual email automation platform, you can send well-timed, targeted content to the humans in your audience so you can stay focused on what matters most: growing your online business.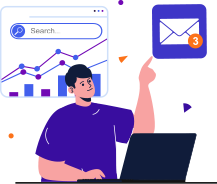 A subscriber joins your
email list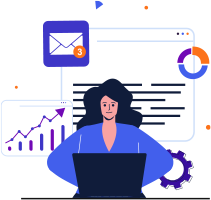 They're automatically
sent a series of well-timed
useful messages
They become a loyal
customer or course student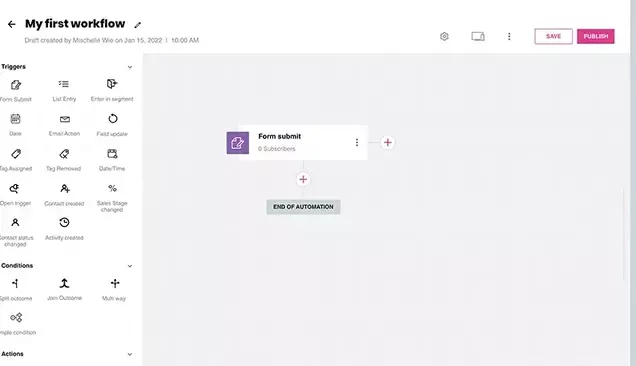 DRAG AND DROP BUILDER
Automate your marketing in a few simple clicks
Want to draw different paths for your workflow for varied user behaviors? You can always customize it using the drag-and-drop builder. Add actions and emails, define how and when a contact should enter and leave your workflow, and more.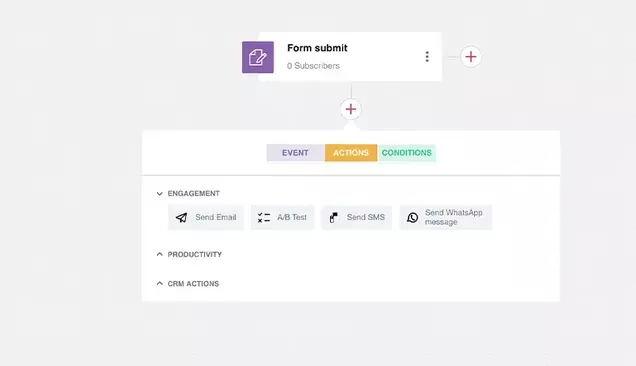 AUTORESPONDER
Accelerate your growth with autoresponders
Set up a drip email series between different time intervals so your audience stays engaged throughout your nurturing process.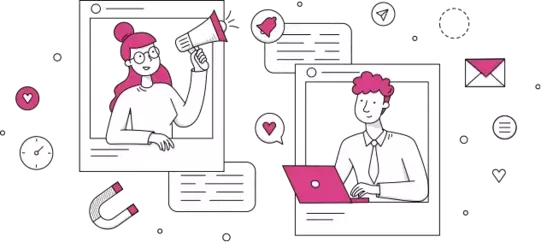 Emails that work wonders.
Automation that drives sales.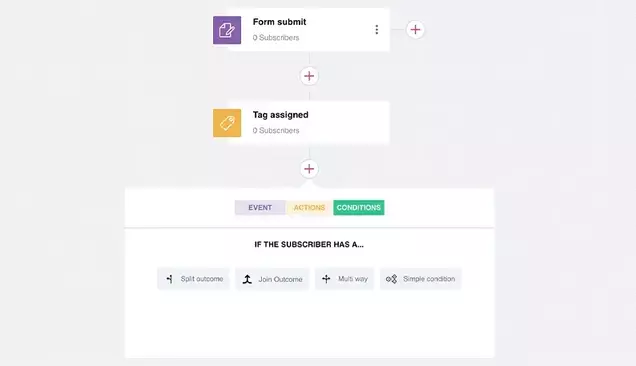 SEGMENTATION
Makes sure the right people get the right info
Segmentation lets you send exactly what your contacts want to see. When you automate your segments, you can deliver personalized follow-ups with dynamic email content.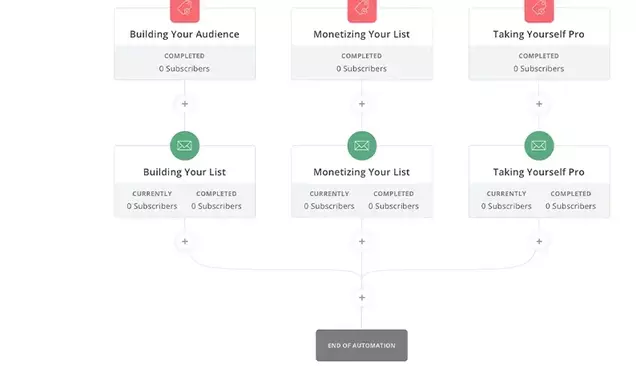 CONTACT PATH TRACING
Nurture your contacts with relevant information
With all your data and insights in one place, you can see what's working best and get recommendations to help you do more of it.
What Our Clients Say
I have had exceptional service from SalezShark Connect after struggling with the complex & expensive marketing tool for 10 months.
I have experienced handhold support at every step of my usage journey. I would highly recommend them to everyone.
Sr. Marketing Manager
Legal Services
SalezShark Connect is intuitive to use, and well laid out. Their support system is available 24/7 on mail, calls & chat.
The easy accessibility of tracking engaged visitors, new leads and clients is a blessing for us to serve our customers more efficiently.
Sales Head
Travel & Tourism
The tool is indeed simplest and fabulous to use.
It makes our communication look professional and at the same time provides detailed analysis and reports that assist us in tracking the engagement.
Content Strategist
Digital Agency
We really appreciate the contribution of SalezShark Connect in helping us to become 'automated' in our marketing initiatives.
The workflow automations are well-versed and replaced my 5 other existing tools for being connected with both customers and new leads.
Try your marketing automation platform for free today
14-day free trial

No credit card required