Trusted Among Industry Leaders






Maximize your sales teams' efficiency
Too many email marketing automation tools get in your way. Salezshark Connect+ automations tool is easy-to-use. With our visual email automation platform, you can send well-timed, targeted content to the humans in your audience so you can stay focused on what matters most: growing your online business.
Convert emails
to contacts
Find emails from people search, and convert them into contacts(prospects) that you can follow up with.

Prioritize
prospects
With AI-based contact scoring, identify your hottest prospects based on their activities, previous engagement.
Run successful
campaigns
Deliver personalized campaigns based on your contacts' behavior and follow up on their responses from within the CRM.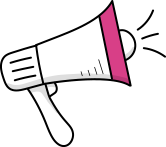 Provide unified
experiences
With the Customer-for-Life Cloud, gain insights about the different marketing touchpoints your prospects experienced.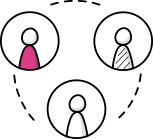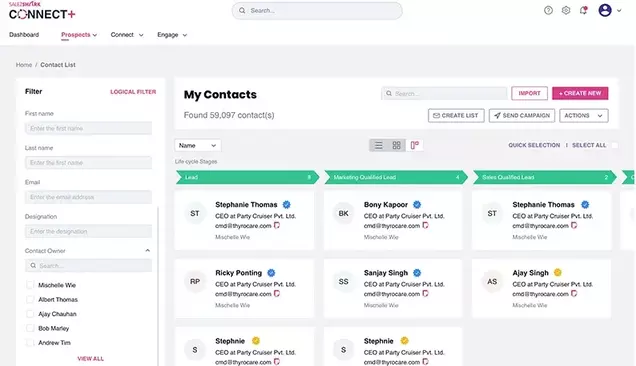 CONTACT MANAGEMENT
Communicate across channels
Salezshark contact management allows you to connect with your customers through many more channels ,centralizing information that empowers your sales team to have contextual, meaningful engagement and communication with your prospects.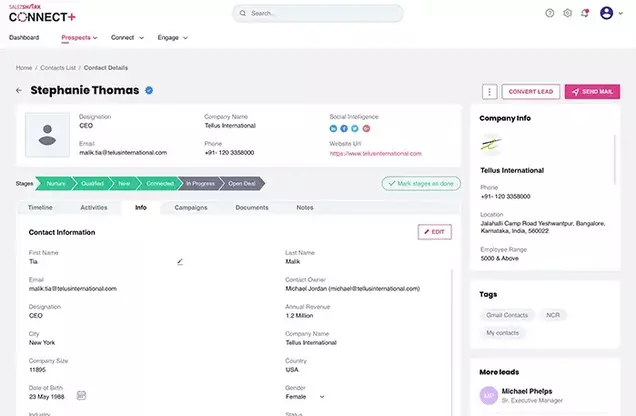 CONTACT LIFECYCLE
End-to-end Contact Lifecycle Management
Mark your unique sales process with tailored contact lifecycle stages and track the contact's journey into a customer.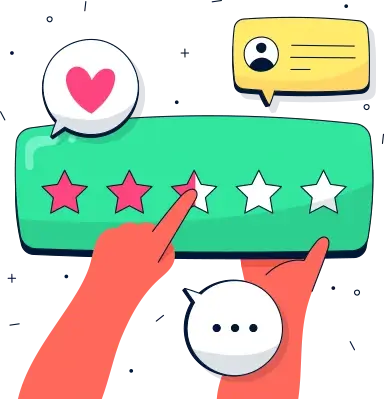 Connect with
your customers better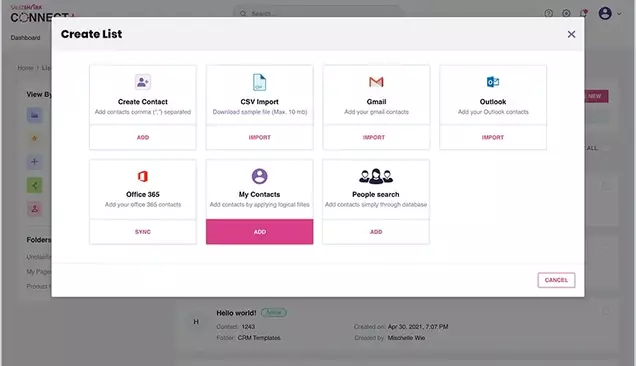 BULK IMPORT
Collect contacts from anywhere
Contacts scattered everywhere? you can easily use tools like Google, Office 365 and a host of other platforms to import your contacts in just a few clicks.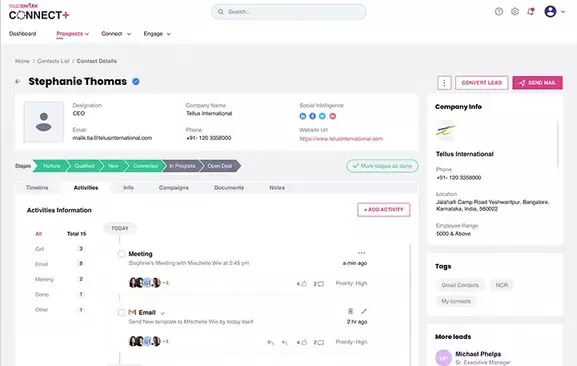 ACTIVITY TIMELINES
Nurture your contacts with relevant information
Get real-time updates on your contacts by tracking their activities on the timeline, based on their behavioral patterns.
What Our Clients Say
I have had exceptional service from SalezShark Connect after struggling with the complex & expensive marketing tool for 10 months.
I have experienced handhold support at every step of my usage journey. I would highly recommend them to everyone.
Sr. Marketing Manager
Legal Services
SalezShark Connect is intuitive to use, and well laid out. Their support system is available 24/7 on mail, calls & chat.
The easy accessibility of tracking engaged visitors, new leads and clients is a blessing for us to serve our customers more efficiently.
Sales Head
Travel & Tourism
The tool is indeed simplest and fabulous to use.
It makes our communication look professional and at the same time provides detailed analysis and reports that assist us in tracking the engagement.
Content Strategist
Digital Agency
We really appreciate the contribution of SalezShark Connect in helping us to become 'automated' in our marketing initiatives.
The workflow automations are well-versed and replaced my 5 other existing tools for being connected with both customers and new leads.