Marketing Automation

At this point, adopting marketing automation is completely standard in the hyper-connected world we live in, however, this is just the beginning as there is a lot more to attain. Researchers revealed that by 2025, the marketing automation industry could be esteemed at $7.63 billion, which implies there's no preferable time over now to embrace marketing automation to educate the audience, shorten sales cycle and monitoring marketing tasks. But before implementation, let's shed some light what marketing automation is all about, and the opportunities you can drive after executing it.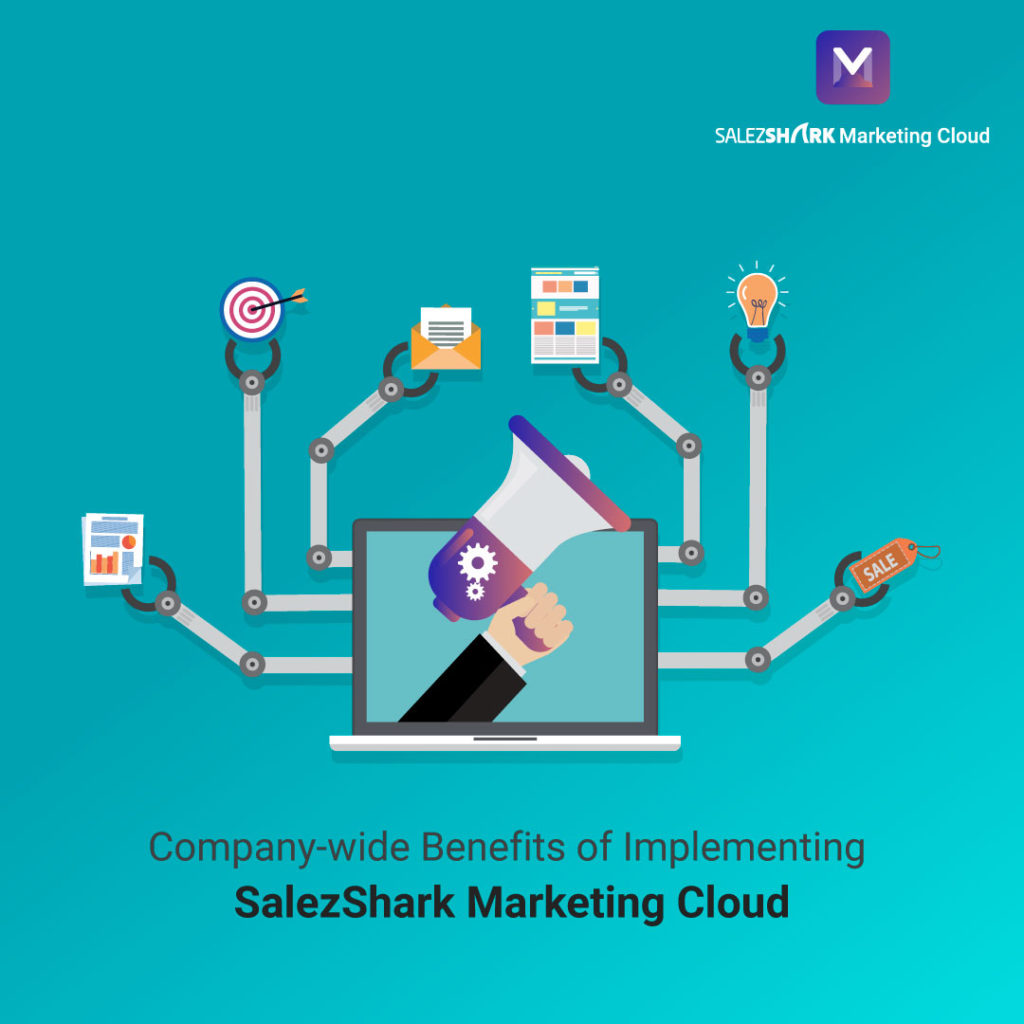 To summarize, marketing automation is the only single platform that binds prospects and clients on the personal as well as professional level. Some previous difficult marketing plans are now efficiently performed at the bigger scale, while connecting multi-channels and providing deep understanding of customer behavior. The right utilization of marketing database through automated emails assist marketers to increase customer engagement, nurture prospects and accelerate the conversion stage better. Here we are doing the groundwork for you to analyze every right reason to invest in SalezShark marketing automation.

Perform Day Long Tasks in Minutes
Those were the days when creating emails took days in optimization and testing purposes. With the technological advancements in marketing automation, your day long marketing tasks are reduced to the minutes' framework, resulted in leaving more time for creativity and planning. The features of email marketing allow marketers to create and send simple as well as complex emails in no time. Based on behavior, demographics, and triggers, the entire sequences of emails can be automatically sent to customers and simply improve the lives of marketers.

Wine at the Price of Mocktail
Marketing is no longer limited to cooking chicken on low flame, but making revenue as fast as uploading an image on Instagram. When marketing automation saves your time, it is evident that it must be saving your money somewhere and accomplishing marketing oriented tasks in just minimal cost. Since everything depends upon budget and start-ups as well as soloprenuers are mostly tight on marketing budget as compared to hiring elite talent, or promoting themselves offline. This comprehensive and impact analysis based marketing cloud allows you to drag-and-drop emails at the click of a button wherein you can own the entire email making process to optimize workflow and segmentation in just a few hours, not days.

Marketing Automation: Analytics & Reporting
Creating customer engagement plan is a significant step in building marketing strategies for your organization. But planning without analytics is equivalent to driving with eyes closed. The best engagement strategies should be based on your last reports and analytics that would connect to your right target audience at the right time. Once created, the strategies need to be tested and measured for maximum output. Before implementing the final email campaigns, you can focus on other aspects like content, promotions, updates, channels, and messages that would assist in building high engagement, and thereby high ROI. Besides engagement strategy, you should put all the pieces of marketing at one place to reach an audience that is 2x, 5x or even 10x the size of your current customer base.

Most Common Frenemies
Win the internal battle of the never-ending rivalry between sales and marketing team because sales chases marketing for more leads, while marketing criticizes sales for squandering hard-earned leads. Here comes the best solution for a decades-old problem. The implementation of marketing automation strengthens the relationship between sales and marketing team to generate leads, and accelerate business. All thanks to the power of SalezShark marketing cloud that helps modern marketers to optimize regular campaigns for more leads and thereby allowing sales squad to follow-up with those leads till death. It is an easy way out to boost team productivity and reduce cost while increasing the sales pipeline, and closing more deals.
So, these are only handful of advantages from hundreds of benefits to adopt marketing automation at your organization. If you still use the age-old email blasters, don't hesitate to register yourself with SalezShark Marketing Cloud for FREE and take the big leap to lower operational cost, reach larger audience and utilized stretched working hours into something productive.