Search engine optimization is no longer an option for businesses that want to stay competitive—it's a necessity. The time and resources required to maintain a top position in SERPS (search engine results pages) has increased exponentially over the past few years, as has the number of businesses vying for those coveted positions. If you want your business to be visible online, you need to have a solid SEO strategy in place, not least since you are essentially trying to cut through 130 TRILLION webpages to show up on that coveted 1st page of google search results for your target keywords — more on keywords in a bit.
But what exactly is SEO? And how can you ensure that your SEO strategy is effective? Keep reading for everything you need to know and more about incorporating SEO into your overall marketing strategy.
What is SEO?
Search engine optimization (SEO) refers to the process of improving the visibility and ranking of a website or web page in search engine results pages (SERPS). In other words, it's the process of getting your site to show up higher in search results when  potential customers are looking for products or services like yours on a search engine. The most popular of these is Google but others include Yahoo Search, Bing, and DuckDuckGo.
Why is SEO important?
SEO is important because it allows your website to be more visible in search results, which ultimately leads to increased traffic and higher conversion rates. According to HubSpot, "52% of marketers say improving SEO and growing their organic presence is their top inbound marketing priority." This is likely because, as Search Engine Land notes, "the higher up [a] result is on [a] SERP, the more clicks it will receive; likewise, the lower down on the SERP [a result] goes, traffic drops off sharply."
How can I improve my website's SEO?
There are a number of things you can do to improve your website's SEO, including:
-Optimizing your website content
-Building backlinks
-Conducting keyword research
-Improving site speed and performance
-Improving mobile optimization
-Creating a Google My Business listing
All of these factors are important if you want your website to rank highly in search results. However, trying to tackle all of them at once can be overwhelming—not to mention time-consuming and expensive. That's why it's important to prioritize the tasks that will have the biggest impact on your website's visibility and ranking, as well as plan it out ahead of time, especially if you are a just starting out because you will have a million other things to do as well.
As you get started, here is a list of SEO tech stacks that, in our opinion, will help you save time and money. We also recommend reading '3 Months to No.1: The 2022 "No-Nonsense" SEO Playbook for Getting Your Website Found on Google' by Will Coombe. The 12 week plan at the end of the book is worth every dollar.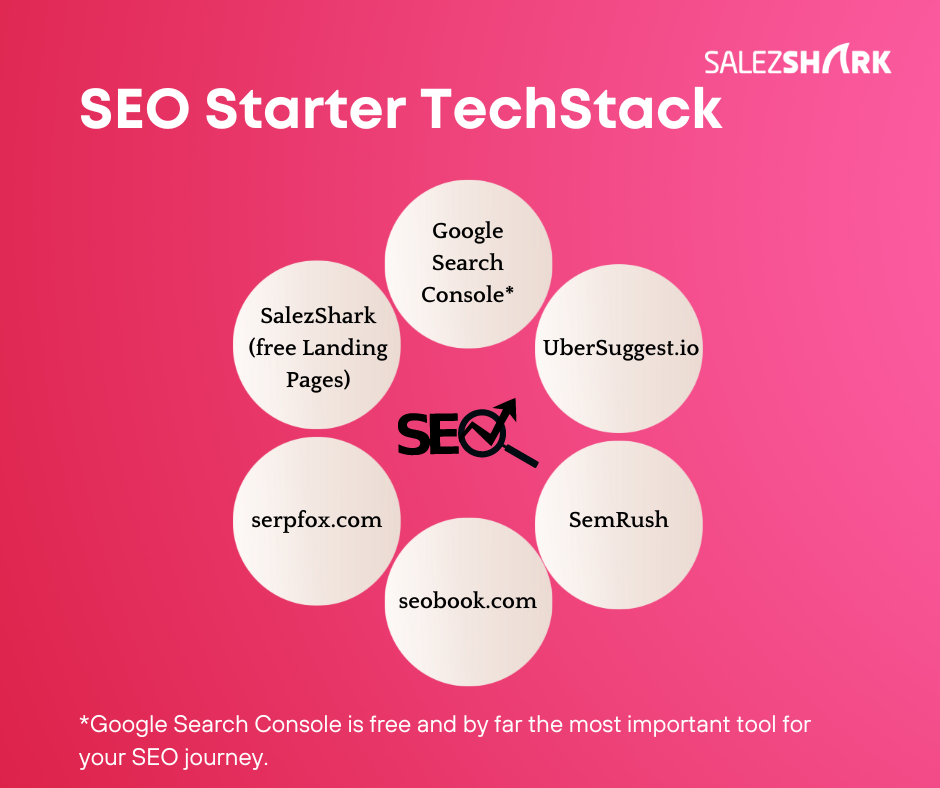 In our opinion, a good place to start is by conducting keyword research. A great tool for this is Google AdWords, which will help you identify which keywords or phrases potential customers are using when they search for products or services like yours, as well as how difficult it will be to rank for those keywords. Once you have a list of target keywords, you can start incorporating them into your website content—but be sure to do so naturally! Stuffing your content full of keywords will not only turn off potential customers but could also result in penalties from Google. Good Luck!!