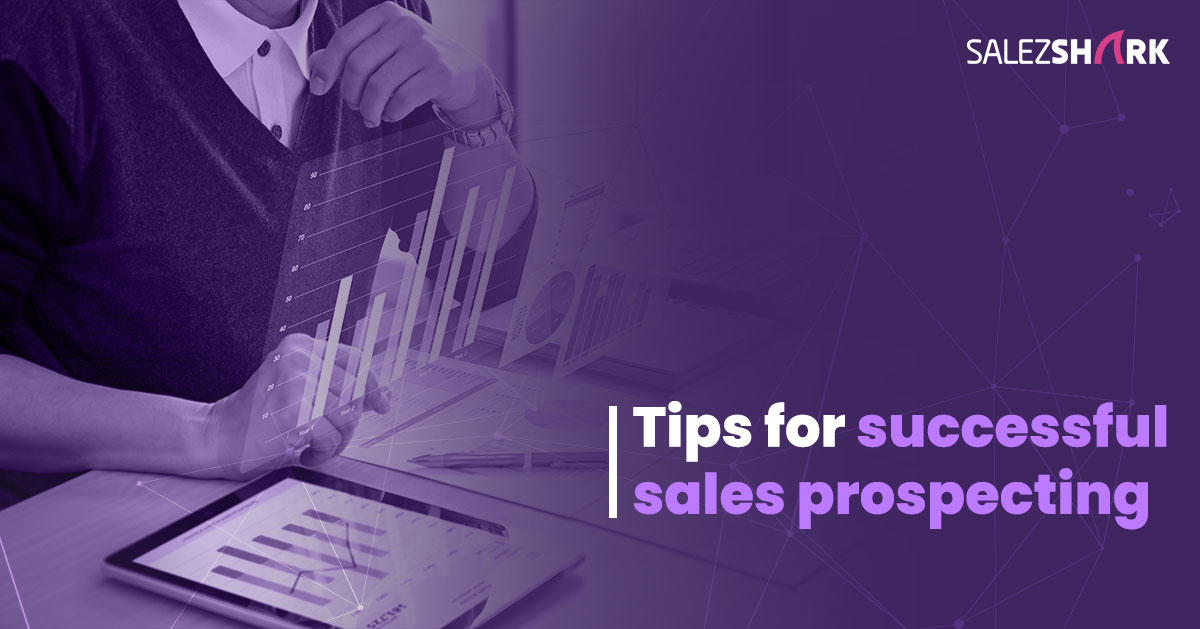 Prospecting is often considered a top challenge when it comes to growing a business. Using conventional methods such as cold calling can be time-consuming, unproductive, and in some cases, may even harm your brand. As of today, the customers are more informed and connected. So let's find out various tips for successful sales prospecting in this digital era.
How to achieve successful sales prospecting in 2022?
Today marketers use a technique known as a warm calling where they have complete information about their prospects. This way, they can pitch their product or service in a more personalized manner, which helps them to position their product and service as the only solutions to their problems. Apart from personalization, here are some more tips for successful sales prospecting.
Define your ideal customer profile
This is an essential tip for successful sales prospecting of new leads. To define a profile for your ideal customer, try to answer the following questions.
What is common between all your customers?

What makes you unique, so people start investing in your product or services?
Believe us! If you can answer these two questions, you will have enough information about your prospects and what significant change your product or service can bring to their life or business.
Identify ways to meet your ideal prospects
Once you have identified your future leads, it's time to look out for the best places where you can meet them. For example, LinkedIn can be more fruitful than Facebook if you are in the B2B sector. It can be a seminar, trade show, or even via referrals. You may also organize industry events, social gatherings, or any activities or events liked by your ideal prospects.
Send personalized emails
According to recent research, around 80% of the buyers like companies to contact them via email. This means that email marketing is still intact and can drive results. The only thing you should take care of is avoiding mass or bulk emails. Today, people want more personalized service, which makes them feel special. Even surveys have shown that personalized emails have 26% higher opening rates.
Actively work on your call list
Before actually making calls to your prospects, you need to segregate them into cold, warm, and lost audiences. You and your team must be focused on a warm and lost audience. You need to understand their pains and maintain an interesting conversation with your audience.
Prospects Nurturing
It is essential to nurture your leads properly as a lead conversion is a journey, not a single step. A lead requires time or more interaction before they get converted. So it becomes necessary to nurture them in the right direction with the right messages. If you send your leads directly to your sales team, then you can expect conversion of around 27%.
What Prospecting Methods can you use to drive sales growth?
To increase the sales volume, one must follow the latest market trends. People are now looking for services online by using modern technology and channels. Therefore, you should also adopt these successful sales prospecting methods for better sales.
Social Prospecting
Social channels let you connect with your prospects across borders without any geographical boundaries. Leverage these platforms to get your brand visible to millions and millions of people.
Referrals advanced
Although referral prospecting is an old method, it is very result-oriented. It allows you to connect with people you are familiar with or have contacts with as they can be your friend, relatives, colleagues, or even associated with your existing clients.
Content Marketing
Content marketing is a practical, successful sales prospecting tool that can communicate with your existing customers and prospects. It helps you convey your brand message effectively, which they can remember for their entire lives.
Demonstrate your skills in video format
Following the latest trends to pitch your clients to drive more results is essential, and video formats are the most important tip for successful sales prospecting. And it is something we are sure that you may not have yet tried.
Sales Prospecting tools
As explained above in other tips for successful sales prospecting, this process needs both time and resources. You can increase your working efficiency by taking help from advanced successful sales prospecting tools like SalezShark.