SalezShark Blog
All things business, Marketing, & CRM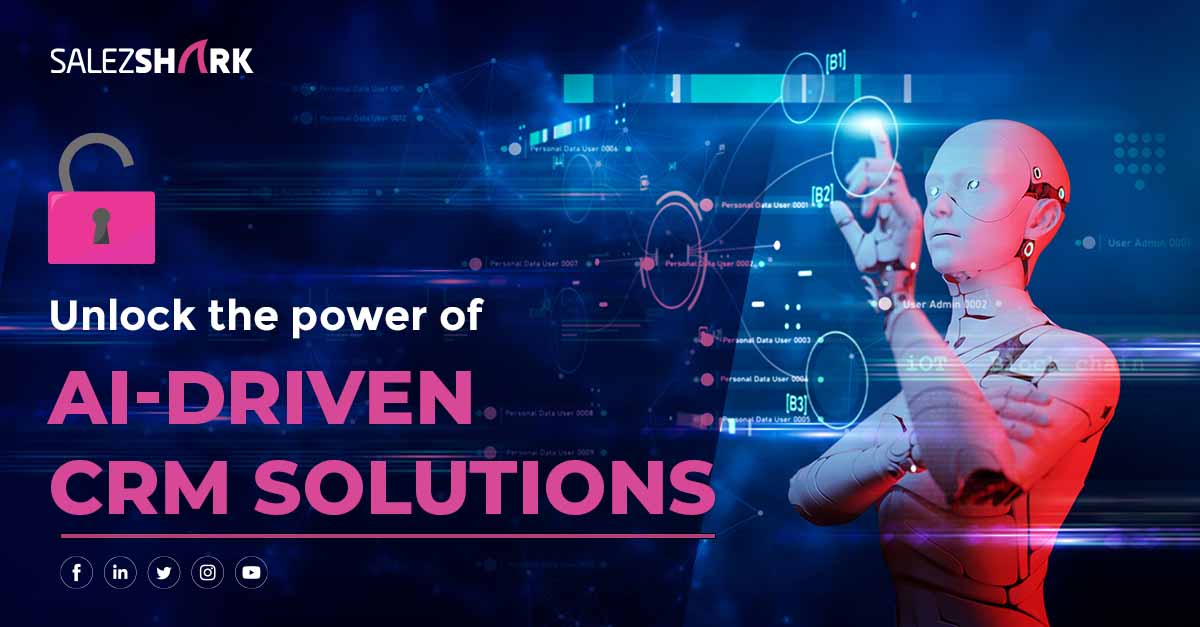 Customer relationship management (CRM) solutions are essential for businesses seeking to stay competitive in today's digital landscape. With the rise of artificial intelligence (AI), CRM solutions have become even more powerful, offering businesses new ways to engage...
read more
SalezShark CRM (customer relationship management) software is an Artificial Intelligence (AI) based CRM software. It helps businesses by offering innovative solutions to various issues and challenges they come across in driving sales and marketing operations. This...
read more
In today's fast-paced world, staying on top of your workload can be challenging. Luckily, Chat GPT, a large language model created by OpenAI, offers a variety of features that can help you boost your productivity and streamline your daily work.If you're also looking...
read more
Grabbing the attention of the target audience and elevating brand value is one of the primary objectives of any marketer. Most of the b2b marketers struggle in chasing marketing qualified leads and then face ample challenges in turning those leads into sales qualified...
read more
Discover Even More Articles!
Implementing the right sales tracking software is necessary for a successful sales process that can take your business to the next level. It is a powerful saas solution used to streamline business processes and meet the desired business goals before the deadline. It...
E-commerce systems had already gained a significant position in the market in the mid-2010s. But this industry got a real boom around two years ago due to COVID-19 and the resultant worldwide lockdowns. CRM is an inseparable part of E-commerce that helps in managing...
Customer Relationship Management plays a crucial role in every organization for good business reputation and high revenue. CRM software is flexible in usage, streamlines the sales process, and is accessible anywhere, anytime. Your company's success or failure depends...
If you are running a business that is built on forming long-term relationships with consumers, then sooner or later you will start facing difficulty in controlling all the tasks on your own. SalezShark CRM software can help you in improving employee productivity,...
Time seems to pass quickly, doesn't it? It seems as if 2022 has been just started a few days back, but here we have arrived from January to March. So, if you own a business, you must be offered some trustworthy tools having lifetime benefits that can optimize your...
Do SMEs still follow manual strategies to complete their sales cycle? Are their facing difficulties in generating handsome revenue every year? Irrespective of the industry, SalezShark sales automation software is an ideal automation solution to accelerate their lead...
Can't find what you are looking for?
Make A Guest Post & Contribute
Want to improve your domain authority? Or perhaps you just have thought to share? Contribute to our blog by contacting us!