No one can deny the fact that the internet is a treasure trove of infinite knowledge and convenience- for both consumers and businesses. It holds endless opportunities for visibility and along with best CRM software, it forms to be a powerful tool for Sales Automation and no one holds greater power than the invincible web portal, Google.  Google stands host to more that 10000000+ pages, with its variety of products helping businesses and consumers meet at a common platform. In fact, Google has become an indispensable part of marketing strategies, giving rise to a new branch of internet-based promotions. Such popularity amongst the business fraternity urged the administration at Google to come up with Google My Business, a seamless solution to the chronic problem of managing Google presence across various platforms. It helps businesses connect with customers by assembling all their business information from Search, Maps and Google+, and managing them right at one place.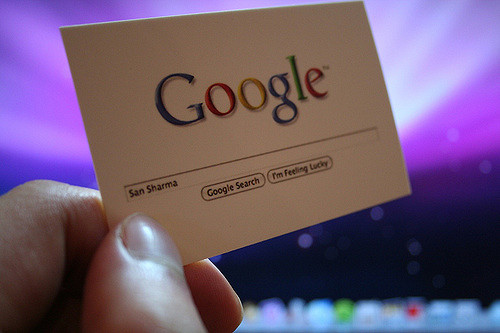 How to get started?
As soon as you visit the Google My Business webpage, a prominent blue button reading "Get On Google" will greet you, which you need to click on to sign in. This will take you to Google Maps where you can use the search box, to type in the name of your business and Google will display a list of businesses which match your search phrase. You can select the relevant one from the list and if you already have a Google account, you can click on the settings tab and then select "Create new page" or "View all pages" to go to an existing Google+ page.
Now that you have started, you must be wondering- but how is it helping businesses? What additional does it bring for me? Here's how it is helping businesses get an edge over competition:
Stay Updated

: Businesses are rapidly updating their information like address, contact numbers, opening hours and more on Search, Maps and Google+ at one place for customers to easily connect with them.

Ratching up the USP

: Marketers are adding beautiful photos and virtual tours of their business to show customers how their business is unique. Videos and creative content talking about the advantages are a great way to grab eyeballs.

Connect With Customers

: Markets are sharing news, events and other updates from official Google+ page to better connect with target audience. Social updates get a hassle free advantage by being managed from within the dashboard.

Respond to Reviews

: Google My Business gives a streamlined monitoring of reviews from Google and around the web + review analytics. Businesses are reading and slotting reviews to be on relevance for longer durations.

Know How People Interact With Your Business

: Marketers are utilizing custom insights and integration with AdWords Express to understand how people interact with business. The Insights are available with more demographic information and data on views and clicks. They are getting improved user insights, including visibility, engagement, and audience insights.
Conclusion
Google my Business does the dual business of Lead management software and Sales management software to help businesses manage their online actions , while culling out valuable results to bolster campaigns.