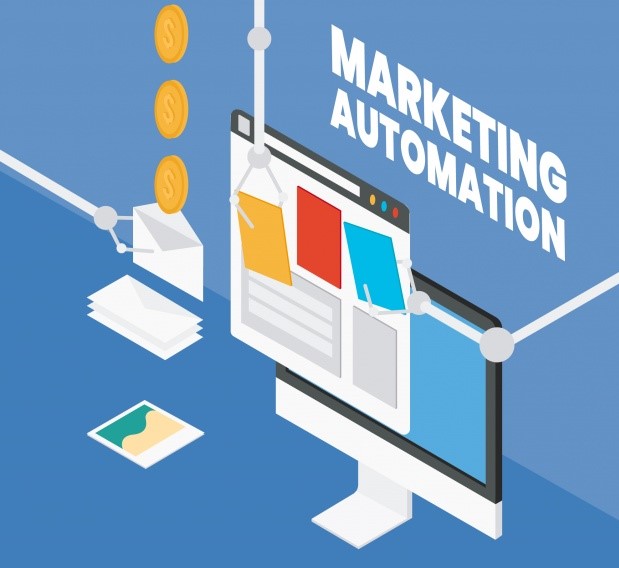 Marketing automation is a basic feature of any powerful customer relationship management (CRM) software that enables brands to create and drive highly personalized marketing campaigns with ease. More than just helping in creating and driving the marketing campaigns, it helps marketers in tracking and nurturing their leads at the touch of a button. It helps them in syncing their prospects' information into a centralized hub and reach prospects in a new customized, automated, and personalized way. In a nutshell, it automates the entire marketing cycle and says goodbye to lengthy and tedious manual marketing tasks. So, how it is helpful to your business?
The implementation of marketing automation software into your marketing process can do wonders in the areas of social media marketing, creation of landing pages, lead management, and email marketing. Marketing automation specifically helps you in reaching out to your target audience with automated, customized, and personalized messages via email campaigns, websites, social media portals, and texts. It also helps you in qualifying your leads by making you understand where your buyers are in their buying journey that helps you in pitching the right product and service to your buyers at the right time. Marketing automation is capable of keeping a record of your customers' buying histories and methods of contacts that help you to suggest your customers with relevant products and services.
Marketing automation is highly effective in executing the marketing cycle of any size of a brand – small, medium, or large. It empowers your team of marketers in successfully automating, analyzing, and streamlining marketing activities. It also helps marketers in monitoring competitors' marketing activities, customers 'buying behavior, preferences, needs, expectations, and pain points. Besides this, it also helps your team of marketers to capture the accurate and relevant leads that can be converted into sales qualified leads. By implementing marketing automation into your marketing cycle, your marketers get the ease of creating and driving personalized email marketing campaigns and landing pages that resonate with the issues, needs, and expectations of your target audience.
Marketing automation software empowers your team of marketers to create action-oriented landing pages that result in accurate and relevant lead generation. A landing page is a web page where any web user reaches after clicking on your business Ad from the Google search page. On this web page, a web user gets a short description of your brand, and to know more about your products and services web user can fill his/her necessary contact details into the form attached to this page which helps your marketers to contact the interested buyer and turn into sales qualified lead
Marketing automation also helps in establishing a seamless alignment between the sales and marketing team. It helps in establishing seamless communication between sales and marketing teams. Your marketing team can easily share various insights on prospects gathered during the marketing process with the sales team that makes every employee of your company more reactive, responsive, and familiar with prospects' needs.