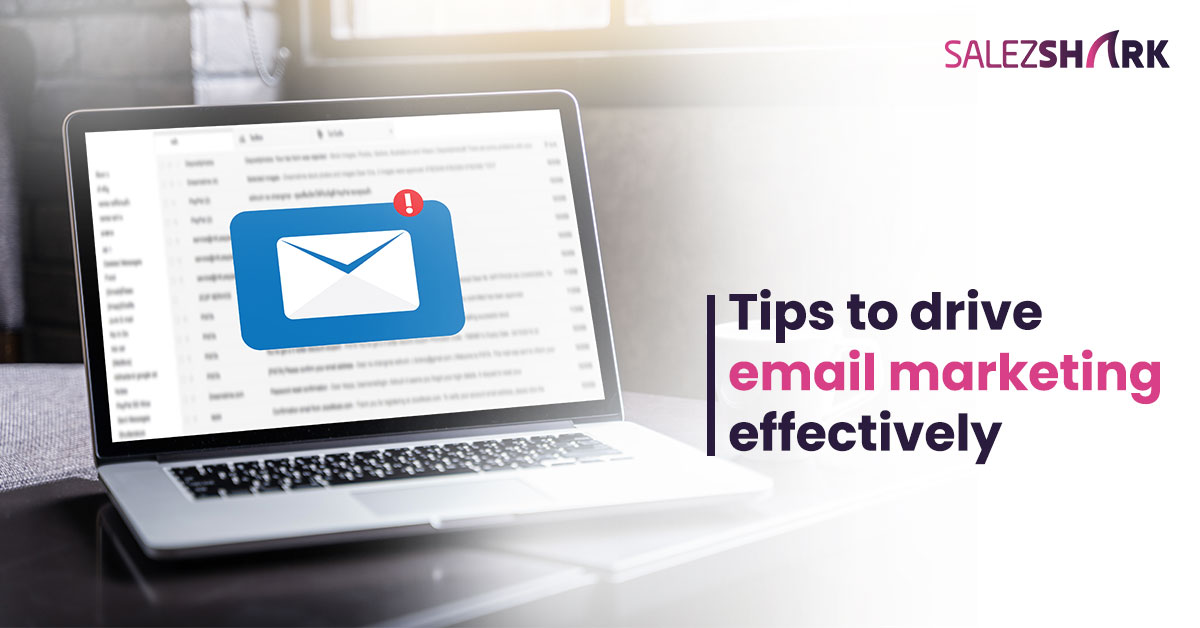 Email marketing is one of the most effective marketing practices that get you a significant ROI (Return on Investment) for your business if done right. Nowadays many brands use email marketing as one of the primary mediums to share informative content with their prospects and existing customers which can be anything such as seasonal sales, product releases, customer updates, and so on. You drive email marketing campaigns for various reasons that can be either lead generation or follow-up with prospects. However, while creating an email marketing campaign, it's important you make your emails highly interactive which initiates two-way communication. Your email campaigns must entice your prospects to reply and generate curiosity among them to know more about your products and services. Let us explore a few effective tips to drive email marketing campaigns effectively.
Check contacts: Before creating any email marketing campaign it is highly required you check your list of contacts (email recipients). You should know to whom you are sending emails. A marketing automation suite like SalezShark Connect+ helps you in this by enabling you to analyze the list of email recipients who have subscribed to your emails. It gives you a detailed report explaining the total number of new subscribers added to it and how many new un-subscribers. Based on this report you can create a smart list of email contacts and then start creating an email marketing campaign.
Filter contacts: Another important measure to keep in mind while creating and driving any email marketing campaign is to filter your email contacts. You must remove those email contacts from your list that are inactive for a long time and the ones with invalid email addresses. By filtering your email contacts you can achieve a significant decrease in your emails' bounce rate, it also helps you in guarding your sender domain's reputation and also improves email engagement. 
Prioritize contacts: Before creating any email campaign you must prioritize your email contacts. You can do this by analyzing your previous email campaigns, which is only possible using any powerful email marketing automation suite. It helps you to analyze the performance of your previous email campaign and email recipients who always respond to your emails and one who tends to skip. By analyzing your email recipients' responses you can easily gauge their interest in your business and based on that you can prioritize your email contacts. Hence by doing so you improve the rate of email delivery and the chances of sales also increase.
Personalize emails: Last but not least effective tip that can be useful in the creation of an email marketing campaign is to add a touch of personalization to your emails.  This can be done easily by deploying a smart marketing automation suite like SalezShark Connect+ that enables you to create mass-email campaigns in a few clicks and allow you to address every email recipient with his / her first name which as a result helps you in building a personal relationship with the email recipient. Besides this, you must also keep in mind that the body of your email must be drafted in a manner that resonates with the needs, expectations, and pain points of your email recipients. Hence by adding a touch of personalization to your emails you not only enhance email engagement but also the chances of sales.